Early Lloyd and the Bear sketches
Below are the original sketches for the main characters in Lloyd and the Bear. Check back soon as this page will keep changing to show other sketches and plans from the series!
Lloyd – t-shirt and jeans.
Not much different with Lloyd's look (barring a bit of weight loss).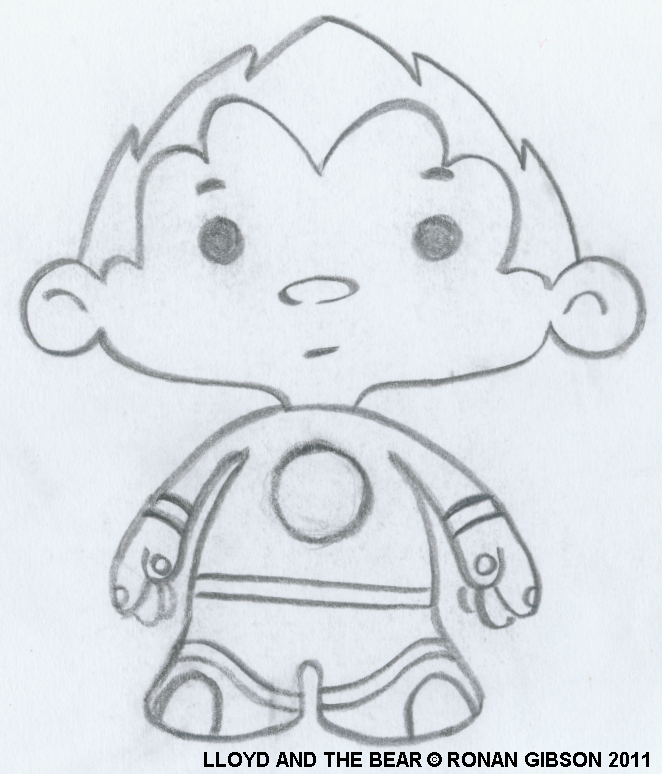 Lloyd – space outfit
This has been simplified when it finally got shown in issue 4. Admittedly the comic is in black & white but the idea is that the colours are inverted from that of Lloyds t-shirt.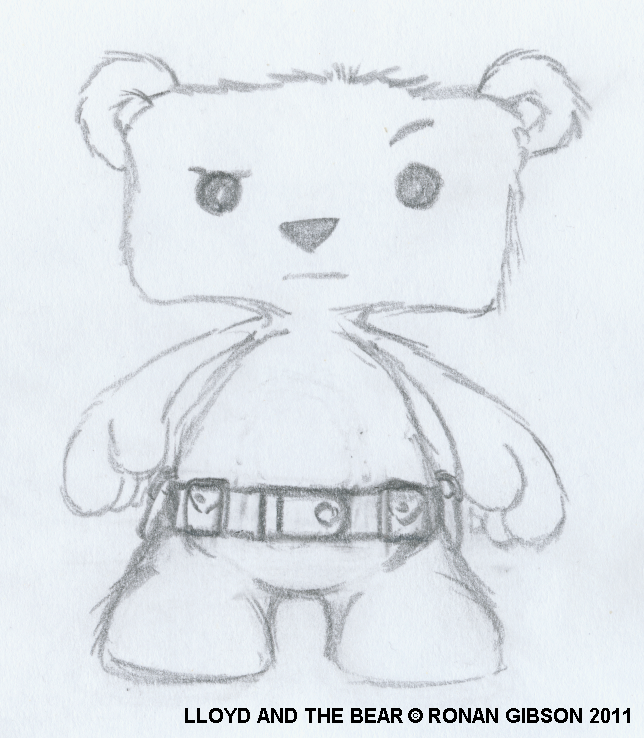 Bear
Okay, so again I simplified the look and got rid of the Batman style utility belt and went with a simple belt to hold his sticks on. I'm big on simplifying.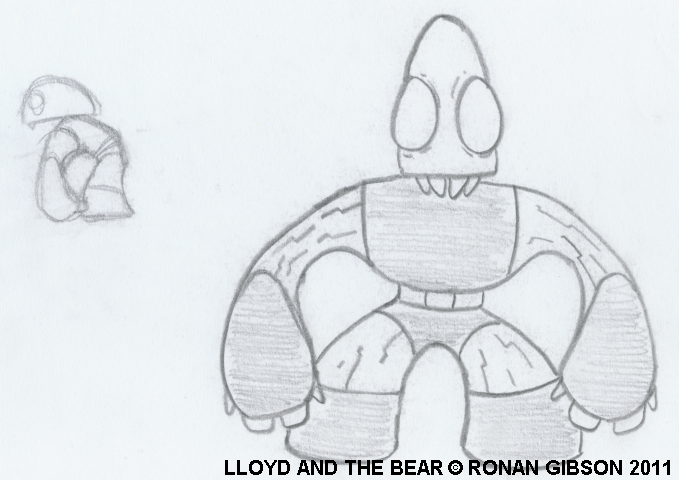 Shoal – trooper outfit
Barring the lack of wrinkles (which is hard to reproduce in the comic) still the same!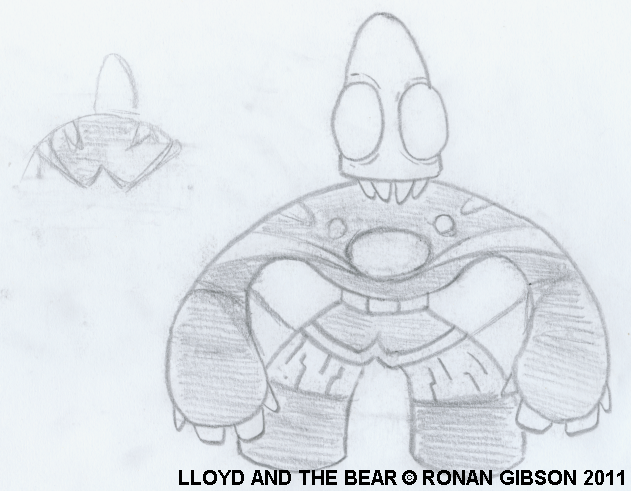 Shoal – commander outfit
This was the biggest change. To be honest I completely forgot I had done this design but I'm happy with what I came up with. There's still a chance I may bring back a variation of this at some point though – if nothing else but for the design of the lower half.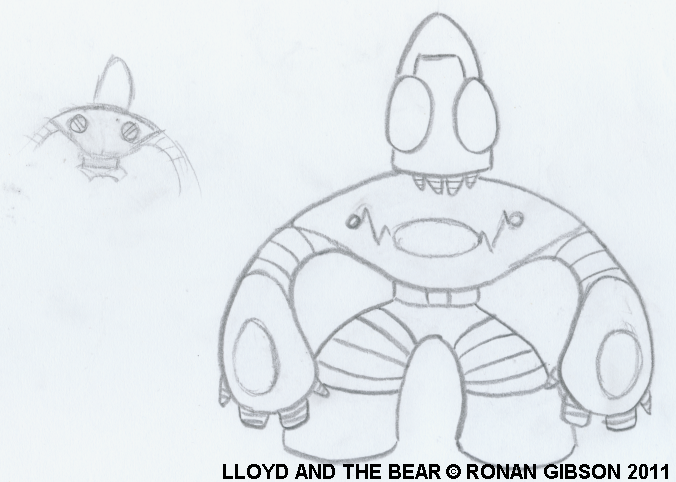 Shoal – robot
Again, no changes! I really need to get some more back shots of the robot shoe horned in as I like the design.