Whoop whoop!
on
June 5, 2012
at
3:46 pm
While out this Jubilee weekend and dodging the rainy weather I finally got around to taking a photo of the Bear picture I did a while back!
Look it!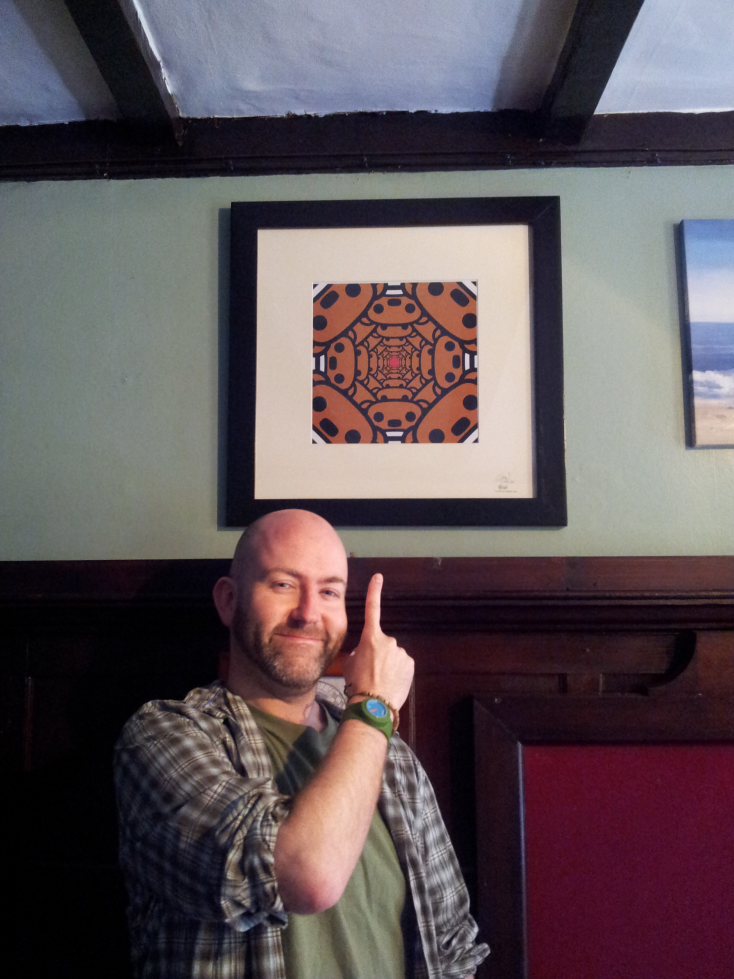 I can't even describe how happy I am about this! I'm so chuffed!
On other news – Mega City One has restocked their supplies of Lloyd and the Bear books with issues 1 to 4 all being available! Good times!
Hope you're all having a great day! Bear hugs!