It's all covered!
on
February 12, 2012
at
9:26 am
So this morning I finished the final bits to updating issue 4. Actually, in truth while working on issue 4 I decided to update the cover which in turn got me to updating issue 2 and issue 5's covers as well.
With issue 4 I really liked the shot but I felt that Bear wasn't noticeable enough and on top of that there was no Lloyd! Now sure, we can have a cover with just one character or the other but as this was the final book in the first arc I really wanted them both there!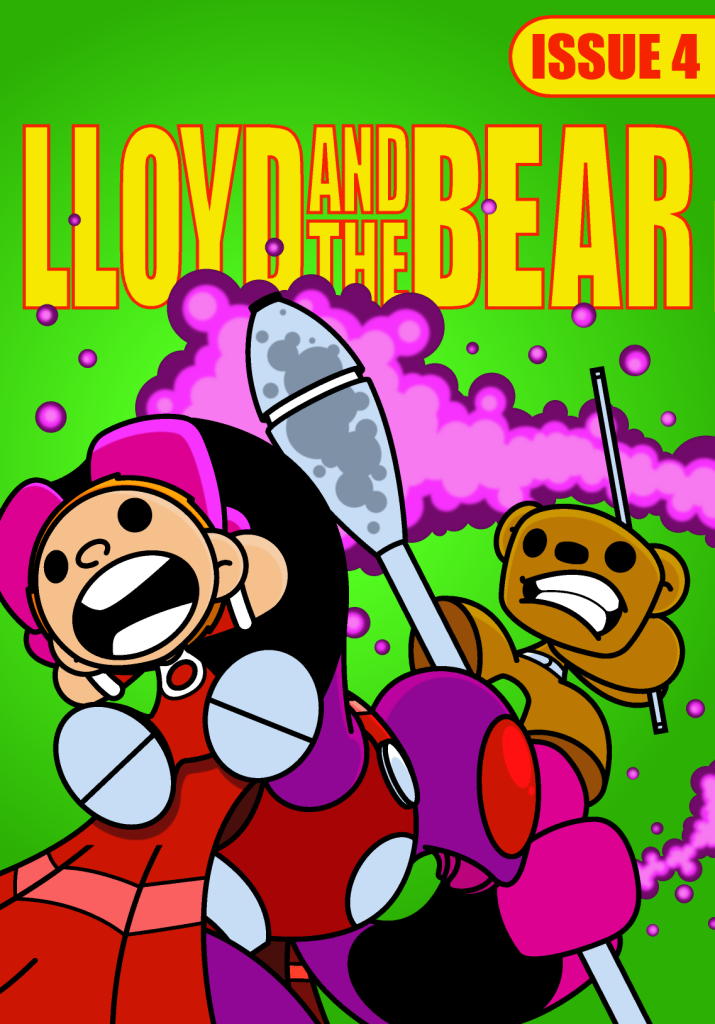 With issue 2 it always bugged me a bit on how dark the background was and, more importantly, there was nothing going on! So yeah, it's not only a bit brighter now but also just that wee bit busier…..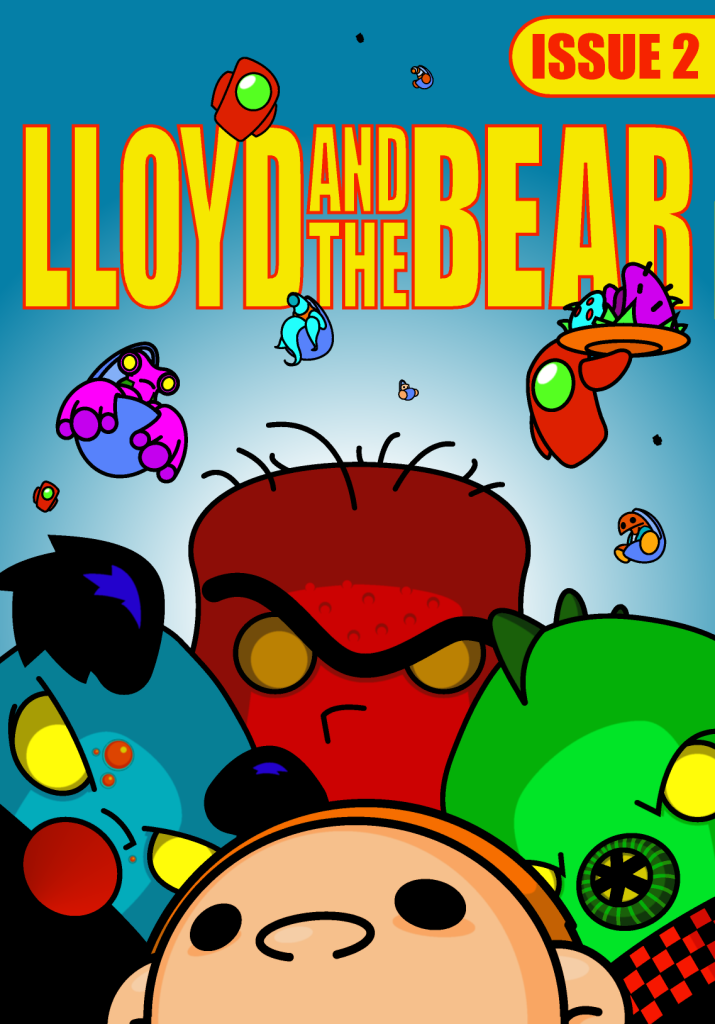 Now the reason for the change of cover for issue 5 is a bit more convoluted. When updating issue 4 I started thinking how issue 5's colour scheme for when Lloyd and Bear get hit by a communication wave (um, spoilers if you haven't already read it!!!) would work. The colours I had used on the cover were pretty garish and I didn't fancy seeing similar page after page in the book. I needed to come up with a new cover quickly which would be used on the 'Next Issue' page in issue 4 and this was the results!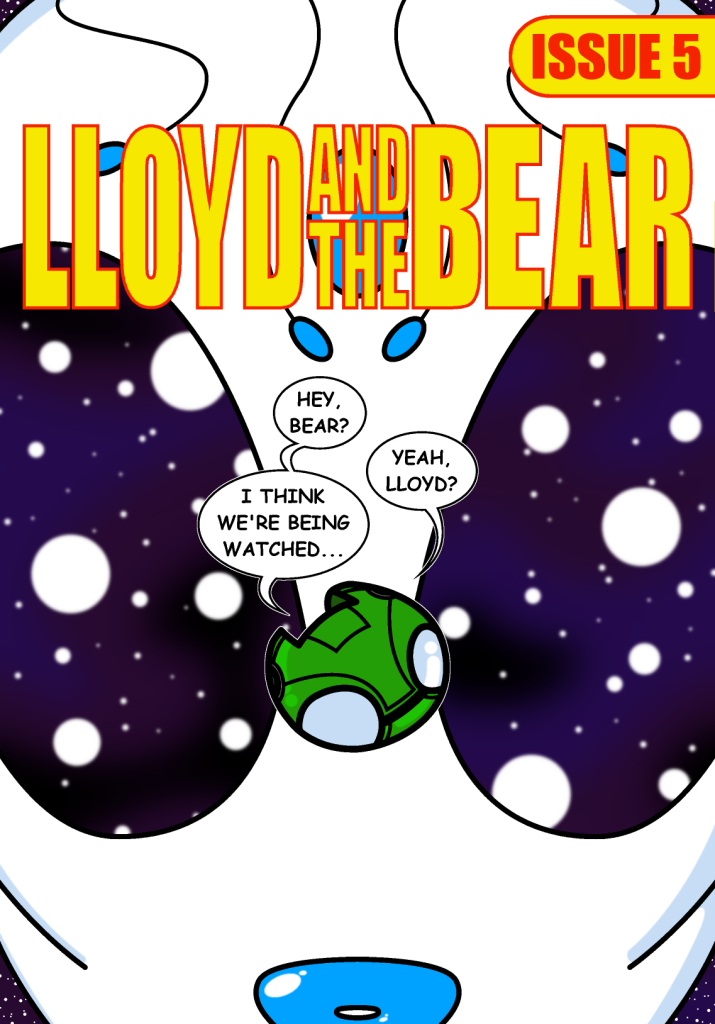 I'm really chuffed with how things have turned out and not only that but got everything completed with a whole day ahead of me to do other arty things.
Speaking of which, I don't want to go in depth to what I'm up to today until I have some working results to show you but as a hint there was a piece on this website that I removed back in early January. If you can spot what's different you can maybe work out what I'm up to.
Oh, I hope to have all the updated books on show this week so don't forget to come back and check them out!!!!
More soon! Bear hugs!