It's Bear 2.0!!!!!
on
November 11, 2011
at
10:32 am
It's Bear!
It's Bear!
It's Bear!
Okay, I'm a bit excited here – maybe I should just show you the photos I took this morning uh? I've placed Bear (the original) in there as way of comparison.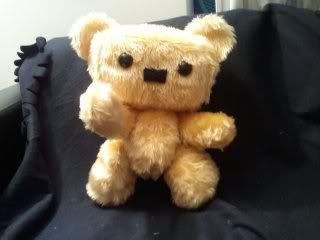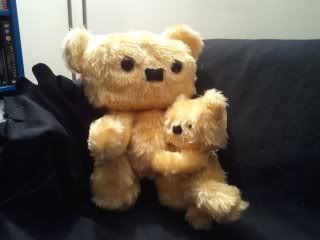 So yeah, he's a bit bigger than Bear (the original) isn't he?
I'm going to have a few days break before getting back to work on the new titles for this page. I'll also post details on what I'm all going to have on show at Thoughbubble (which I can safely say is a massive step up from what we had at Kapow back earlier in the year).
As always, more soon! Bear hugs!