Stands! Prints! It's all going off ain't it?
on
November 5, 2011
at
3:50 pm
Okay, so as promised here is a picture of the display stand that I'll be using at Thoughtbubble. I'm going to admit now that it's way too big for one photo (without showing loads of unsightly messy flat as I've been too busy working to get some cleaning done!) but I've tried my best here.
Also, I've got here my final print that I'll be selling at the convention which is a play on the cover to Amazing Fantasy #15 (1st series) which was the introduction to Spider-man.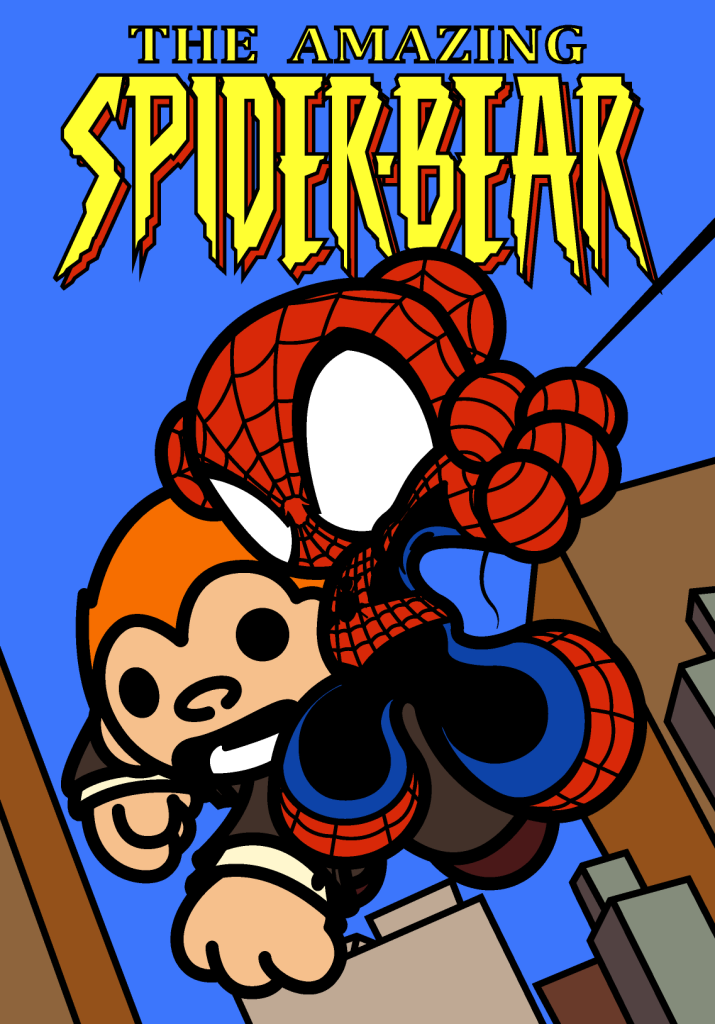 So yeah, that's all that done! Whew! I now need to concentrate on getting Bear 2.0 put together and getting a new banner for this webpage done. All in all though I'm hoping to be able to relax a bit now.
As always, more soon! Bear hugs!