Project Bear 2.0 UPDATE!
on
October 12, 2011
at
9:51 am
I mentioned previously that I was going to be working on a larger scale version of Bear which I would be able to take to conventions and the like.
Below is a picture of Bear (the original) along with the head piece for the new bear.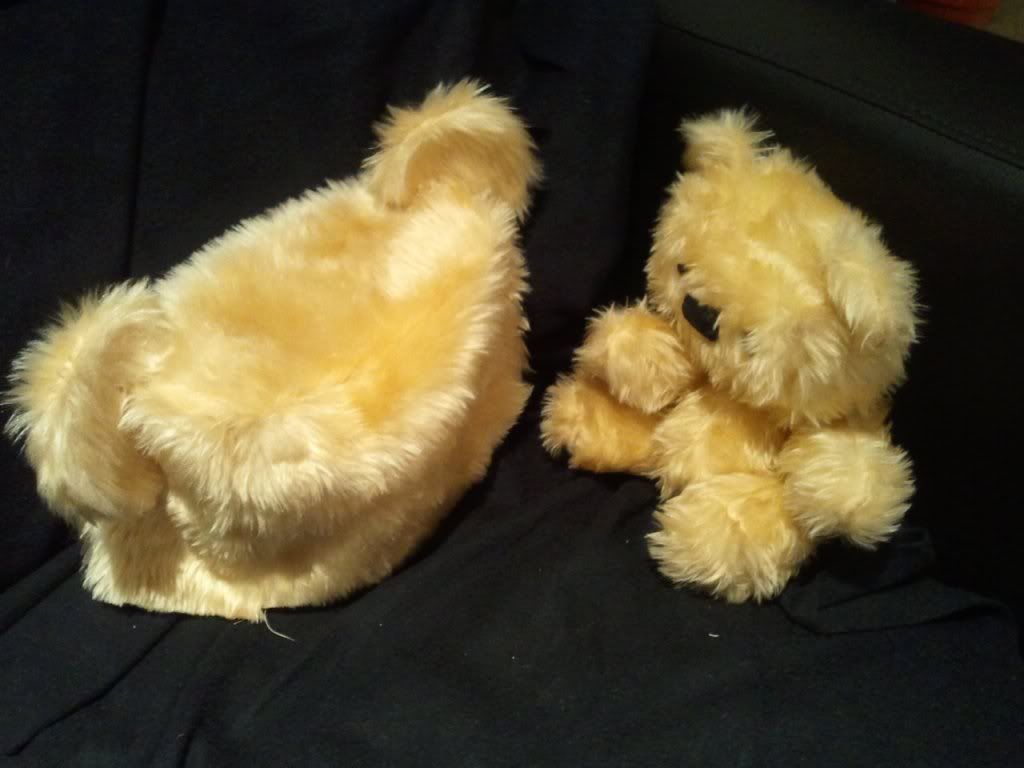 Bit bigger ain't it?
On other news I'm still working on the new banner which I hope to have completed by the weekend and I'll post it on here as soon as it's finished.
Speak to you soon! Bear hugs!