Page 2!
on
July 23, 2011
at
8:44 am
Okay, been a while since the last post but here's page 2 completed. The last few weeks have been crazy hectic but I've taken the next week off work with the plan of doing loads of work (fingers crossed).
But aye, I give you………………… PAGE 2!!!!!!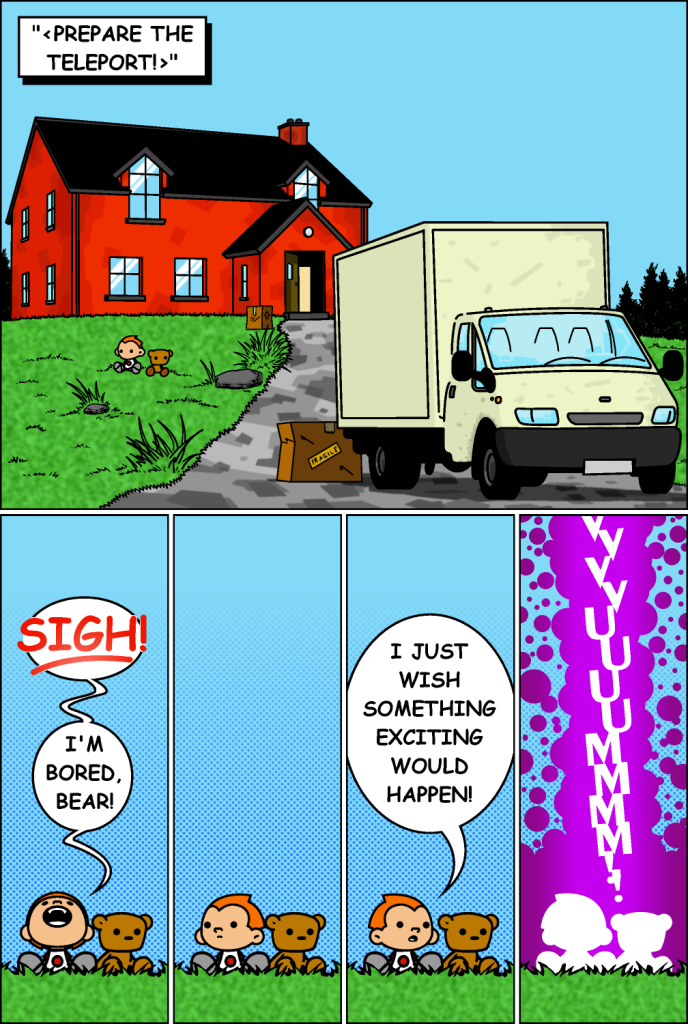 Y'know, I had originally planned to colour in the sound effect on the last panel but I figure it works really well in white as it gives of a really cool glow. What do you think?
Anyways, more soon! Bear hugs!