The sketch of the day that isn't really a sketch….
on
June 21, 2011
at
11:18 am
A few weeks back I asked for sketch ideas and I did indeed get an actual honest to gosh suggestion! Yay!
School teacher Chris Fenton asked if he could get a sketch for his class and I figured this deserved a bit more than the ten minute scribbles I had been doing. Admittedly I ended up doing a sketch on a scrap piece of paper that looked like this;
I then scanned this in and worked on it over a weekend (which also gave me the chance of trying some different colour styles) and this is the end result!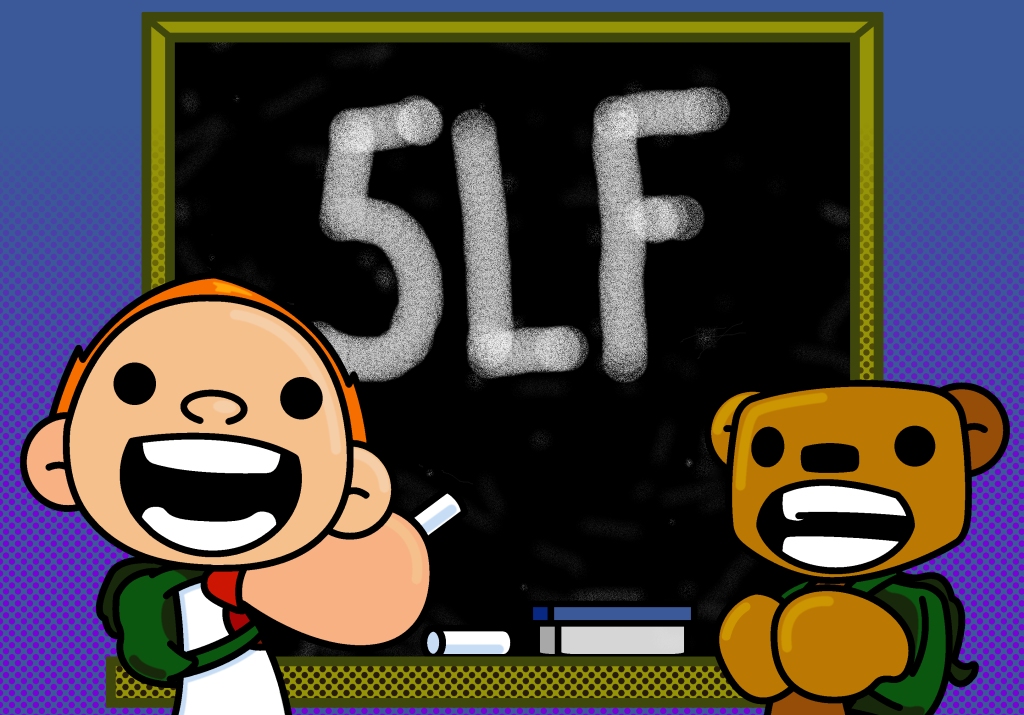 The slightly sore point from all this is that blackboards don't seem to be common place in the classroom any more which I guess means that I'm old school. Literally.