Lazy Sunday? What's that?!?
on
May 29, 2011
at
5:25 am
It occurred to me at like 9:30 yesterday evening that I hadn't done my sketch for the day so I started frantically scribbling away.
I really have no idea what I'm trying with this picture but it keeps making me think of the promo poster for X-files 2. Maybe it's because of the shadows….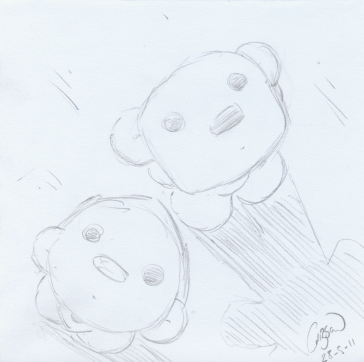 Today, artwork and lots of it! Good thing it's not looking to good outside!