Looking right for a Saturday night!
on
May 28, 2011
at
10:44 am
It's not only the weekend but also it's a Bank Holiday weekend here in the UK so three days off work! Yay! Not sure about anywhere else but I know it's Memorial Day in the US on Monday so a long weekend being had there for many too!
Anyways, today's sketch catches Bear of guard while getting ready for a Saturday night out!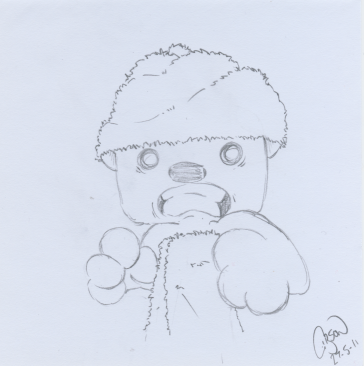 Bless him. Hope you all have a great weekend whatever you do! Bear hugs!