Aaaarrrgh!
on
May 26, 2011
at
7:16 am
So yesterday morning I scanned in the previous days sketch but completely forgot to upload it! This meant that when I came to writing my blog (which I do away from home) I couldn't get to the sketch!
So today it's a double helping of sketches! Both are action shots and here's the one that should have been up yesterday;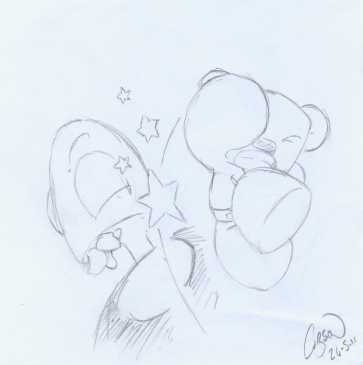 and then we have todays sketch;
Y'know, to be honest I'm not a big fan of this sketch but then it was another rush job done on the tube home.
Oh! And I forgot to mention that even had trouble uploading these pictures this morning as I couldn't get on to Photobucket. Again, aaaaaaaargh! Not good!
Hopefully things will get back to some level of calm now after a couple of manic days. I would promise but y'know……..
Speak to you soon! Bear hugs!