Pac-Lloyd?!?!?
on
May 24, 2011
at
9:28 am
You can tell when I'm tired because my mind comes up with weird things like this! Yup, a busy day at work and with the trip home I was trying various sketches but nothing worked.
I then just stared at my sketch pad trying to see a picture form in front of me and this is what my brain finally came up with….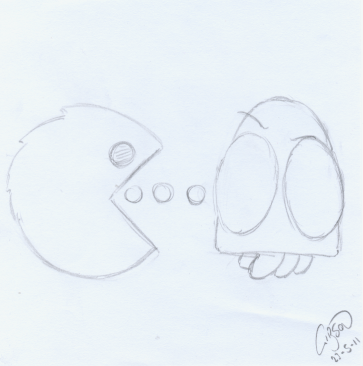 That being said, with a bit of work and some colour added I could see this on a t-shirt……. no?