Day 8's sketch!
on
May 12, 2011
at
7:31 am
So last night I went to a recording of an episode of QI. It's one of my favourite shows on the telly and seeing it live was even more fun as we got to see so much more stuff than you would on the aired episode.
Unfortunately there was the prerequisite queuing to earn your seat which is never much fun especially as it got right windy! Brrrr!
Anyways, this brings us nicely on to today sketch! Queuing!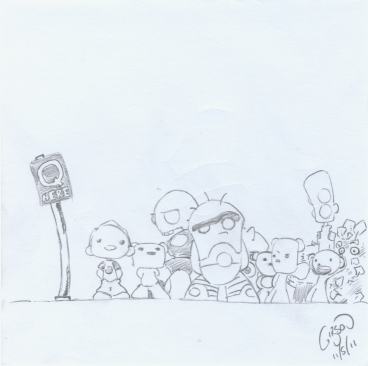 (By the way this also means that since I was out last night and being so sluggish this morning I got no more work done on issue 6. Whoops. This weekend is going to be a busy one…..)