Free comic book day!
on
May 7, 2011
at
1:47 pm
It's Free Comic Book Day! So this morning was spent running around the various comic stores in London picking up the free comics as well as making a few purchases as well. Good times! I've got a bundle of comics to read through but will have to wait as today I'm determined to get some artwork done for issue 6!
Now there's a good chance that you don't have to stay home today doing artwork so if you haven't already why not hurry down to your local comic shop as you may still be able to pick up a few free comics (but don't go before checking out my sketch for today paying tribute to FCBD!)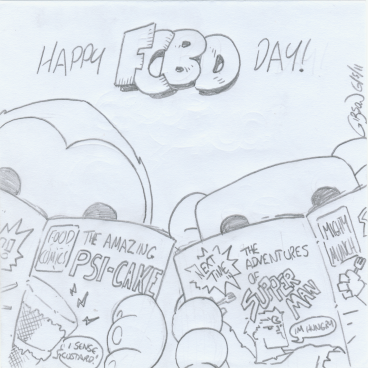 Have a good day whatever you do! Bear hugs!