Kapow Comic Con!
on
April 11, 2011
at
7:30 am
What an excellent weekend! Admittedly I'm absolutely knackered but it's totally worth it. Many thanks for all who came on over to chat – you people are absolutely great! After this weekend I figure I'll be doing a few more cons as it was all great fun! London Expo in October? Hmmm…….
If this is your first time to the LatB website feel free to have a look around and if you like what you see why not click on the fan link at the side? That way you can be kept up to date with any big changes to the site or when I release a new issue of LatB (don't worry, I won't be sending you thousands of junk messages!).
This post wouldn't be right without a few photos ops – check out these shots of Bear schmoozing with the stars!
Mark Millar is the man who created this convention but is also better known as the writer of many great comic books (The Ultimates and Superman Red Son being some of my favourite!)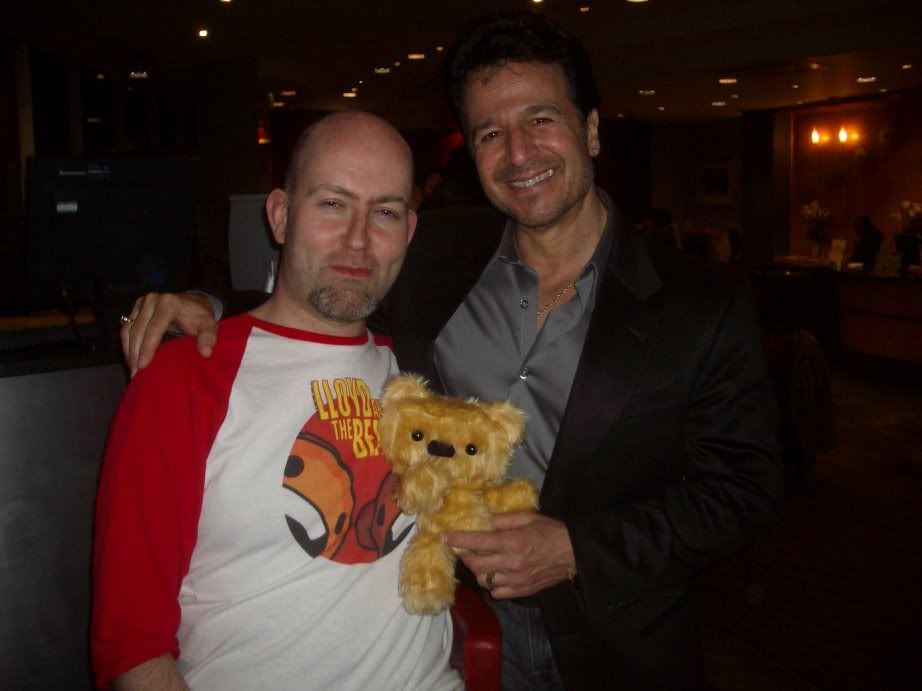 John Romita Jnr! Artist of Spider-man, Daredevil, Iron Man and sooooo much more! Sweet!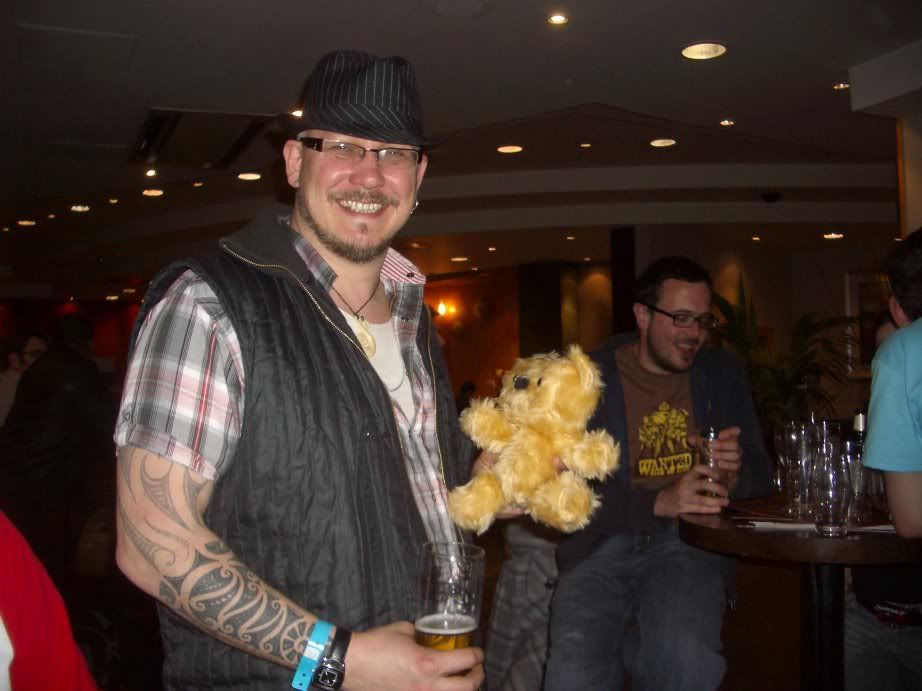 Liam Sharpe is another great comic artist and I used some of his work on Death's Head issue #6 in a project I did back in High School! Spooky!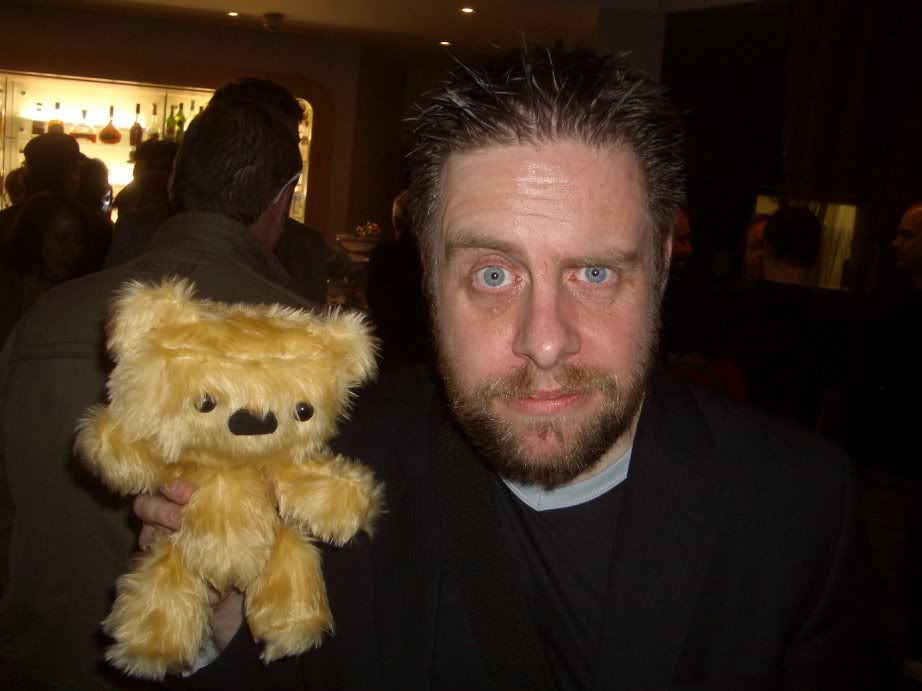 Paul Cornell is currently writing the ever amazing Action Comics (which currently centres around the mad world of Lex Luthor) and also wrote the Doctor Who episode Father's Day!
And look it! It's Marcus from Big Brother 10 who was also helping out at the Convention! I'm a bit shameful aren't I?