And the updates keep coming! Merchandise!
on
January 27, 2011
at
6:58 am
And lo there shall be merchandise!
In the next few weeks the shop link will be open and I'm planning to sell a collected copy of the first four issues of Lloyd and the Bear (along with some extras), t-shirts, and badges.
There's going to be four different t-shirts on the go. Firstly (and excuse the rough photos – I do plan to have better pictures for the 'Shop' page!);
At the moment this t-shirt has red sleeves and trim around the neck so it's a match to Lloyds t-shirt. I don't know how practical they are though as the red dye is desperate to bleed in to the white (and already had a little bit when I first got the t-shirt!)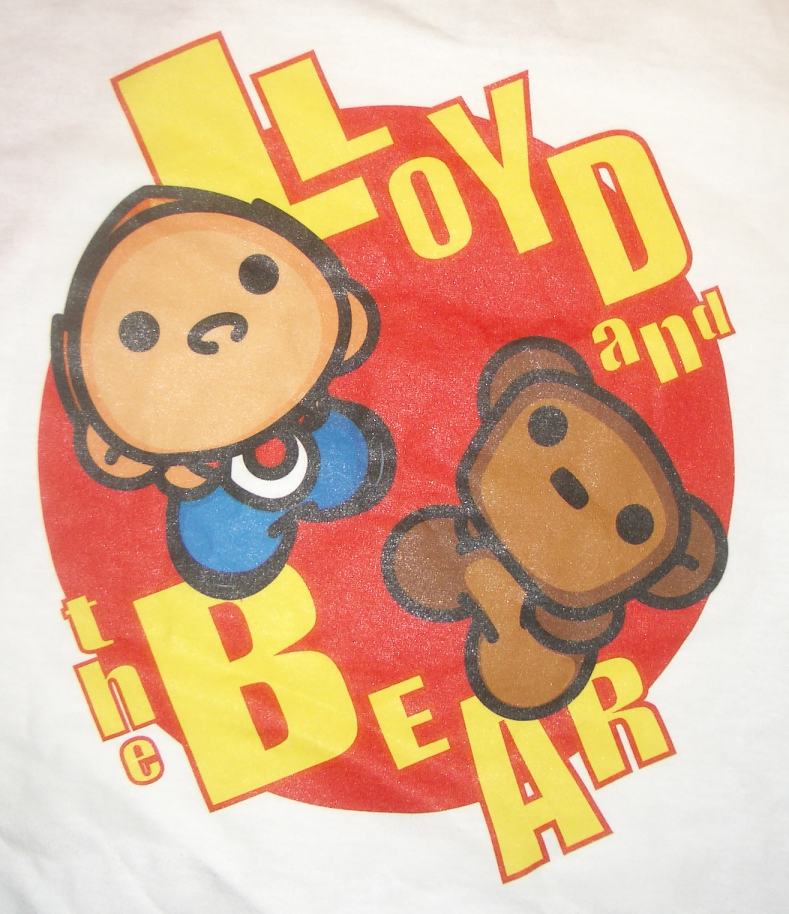 Like the first t-shirt this also has the red sleeves and trim.
This is done on a simple white t-shirt but also comes with a back print;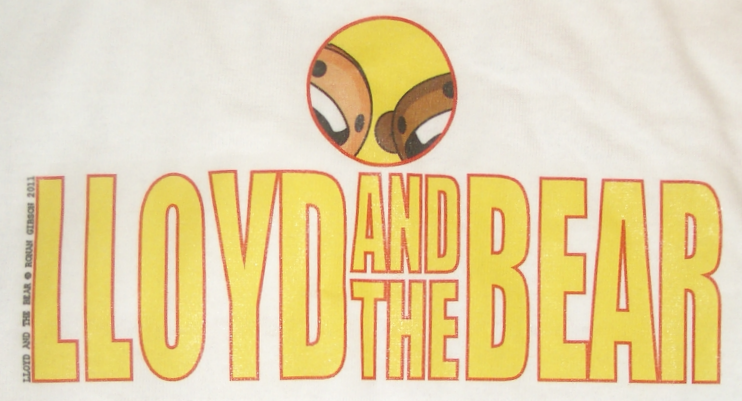 Then finally there is the big daddy of the collection;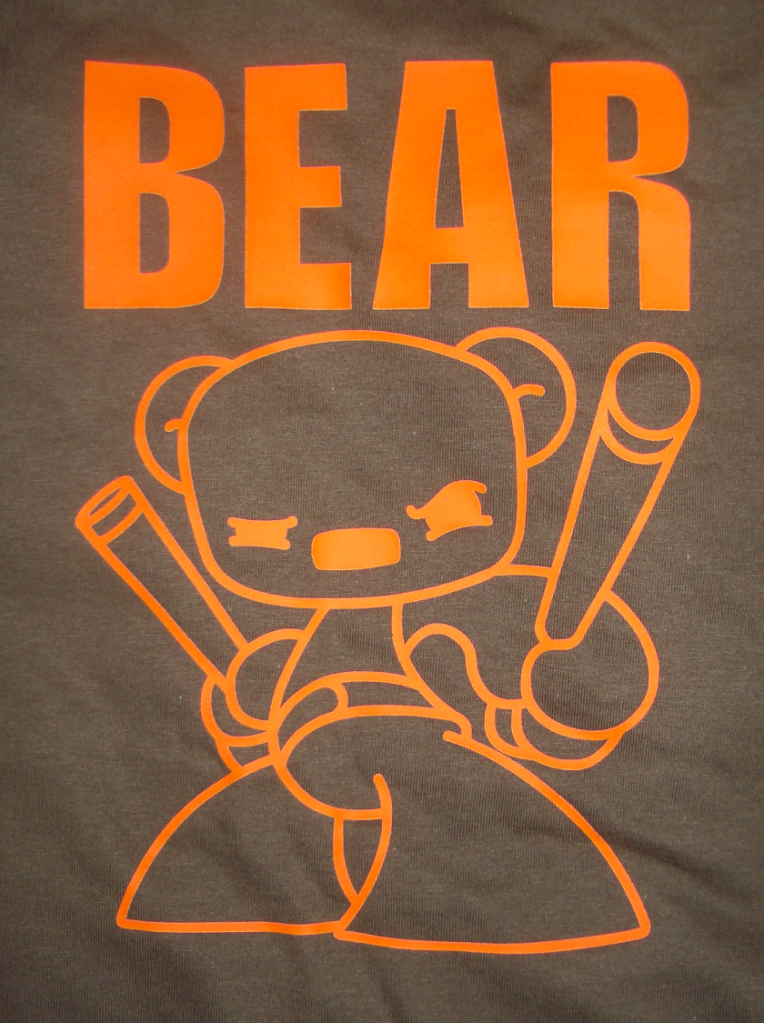 This also has the logo on the back much like T-shirt 3 (but in orange) but no shot of Lloyd and Bear. This comes in a bit more expensive than the other ones to put together but I'm thinking that when it comes to selling it I'll give the buyer the choice of colour of both t-shirt and design.
Let's not forget the buttons as well!
Okay, badges (but I do prefer the term buttons). Four to collect although I'm also thinking here of selling the separate Lloyd and Bear badges as a double pack – we'll see.
So yeah, hope you like all of that! On a more personal note (and by personal I'm meaning what I've still to do) tomorrow and this weekend I'm planning on doing the front and back cover to the book, the cover for issue #6, and both the extras for the book and the webpage (not too much then eh?). Things I need to do soon are a business card and also the Bible. The animated short film and soft toy are still on my list of things to do just not a high priority at the moment. But yeah, still busy.
Speak to you soon!