New flyers!
on
January 27, 2011
at
6:34 am
Hey there, right this is the first of two back to back updates this morning. I've realised that I've not updated here for three weeks now but I have been busy with doing artwork while also juggling personal life and work work (the full time one which I prefer not to talk about).
Last year I did two flyers which were both in black and white and since then I updated the first one to colour which you can see here;

I've now updated the second flyer to colour and plan on handing that out in February!
The thing is I've also got a third flyer done now which I plan to give out over the summer.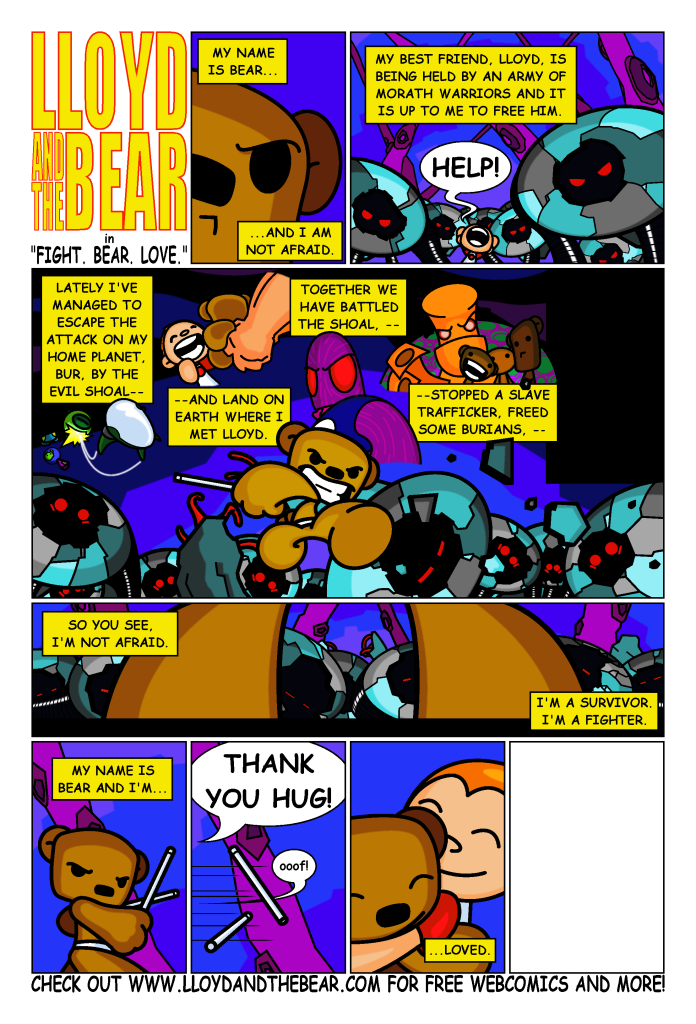 You might notice that the fourth panel has a black block on the right hand corner – well that's because at this time I can't reveal to you what's going to happen in issue 5 so I'm having to keep that covered! I also blacked out the caption that was supposed to go there – again, spoilers! I'll repost this flyer after March when I release issue #5!
Hope you enjoy!