Comparing some of the updated pages in issue #11
on
June 14, 2017
at
5:50 am
So as I mentioned the other day I'd finished issue #11. This issue had a big overhaul as I had some issues with the pacing, art (as I was rushing to meet a self-imposed deadline, and (again, this is my opinion and one I've mentioned before) kinda smugness as I explained how various plot threads all tied together.
And hey, on top of all that the action was a bit lacking and I wanted some action!!!
Here's some of the old pages against the new although in some cases you'll find the pages don't quite match up as I've now moved panels around and what have you!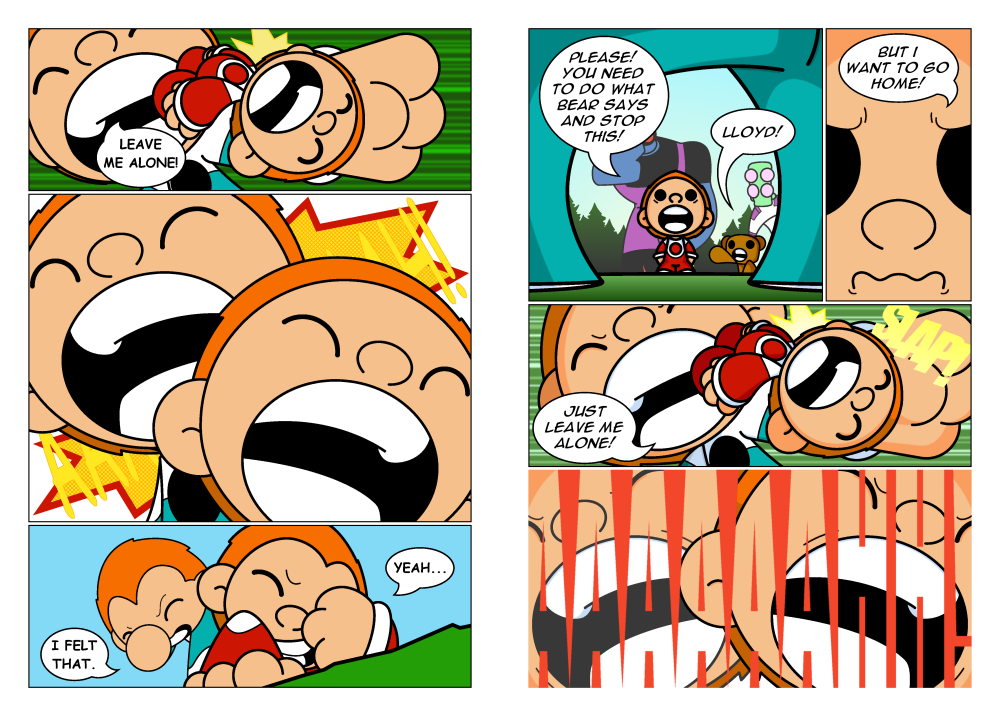 So what do you think?
You know, there's a hashtag going around #drawitagain. Man, I could be using that soooooo much with these updates! 😀
I've said this before but PLEASE don't be upset or angry if you've already bought the original comics and feel a wee bit cheated here! I've a plan which will not only allow you to pick up the trade super cheap but also help a charity or two as well! (More on that soon!)
Come back soon as well as I'll be showing some of the new pages from the issue plus the updated cover for issue #12!
Bear hugs!