The artwork for issue #11 has now done…
on
April 20, 2017
at
7:01 am
…and so now begins the colouring stage!
Still, I'm very happy – and excited – about this issue and although it's taken a long time to update and rewrite (and rewrite again – and in some cases AGAIN) it's totally been worth it.
So going with my usual compare and contrast here a few of the original pages followed by the updated ones (excuse the weird colouring at the moment – it's a handy guide for myself)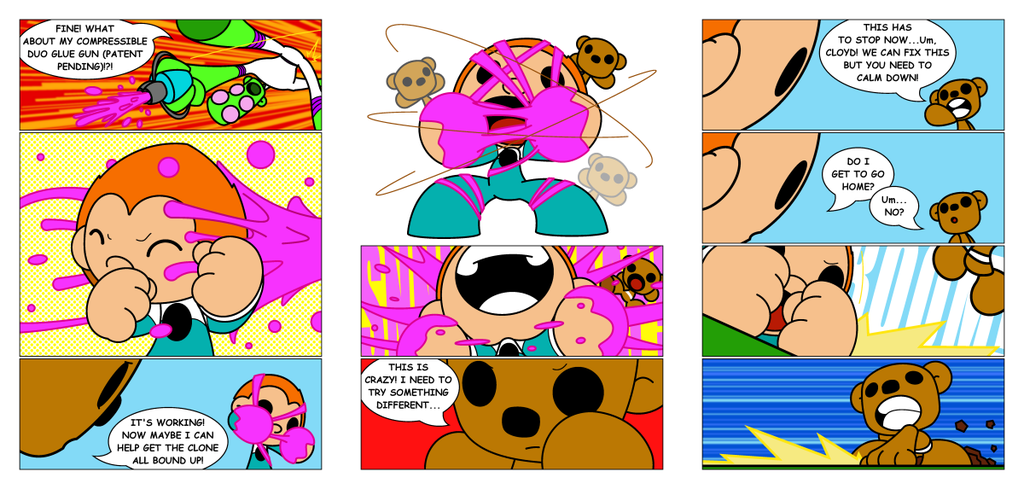 So yeah, next job is getting on with the shading! Looking forward to that! Well, just now I am. Ask me when I'm on page 25 and trying to spot any odd pixels that haven't been coloured!
On other news, don't forget we're at Oxcon in Oxford this weekend! This is our second year and really looking forward to it as last year was not only awesome fun but also so brilliantly organised and everyone was really well looked after. Hope to see you there!
More soon! Bear hugs!