Oxcon 2016!
on
March 7, 2016
at
8:40 am
Oh wow! Okay, so I didn't learn until the end of the first day but this was first Oxcon but it sure didn't feel it! So well organised, so friendly and then so many lovely people who stopped by our table! A really good convention with so much positivity from vendors to guests to everyone who visited! (Thank you!)
Will certainly be attending again! I wonder if we'll get as big a table next time…..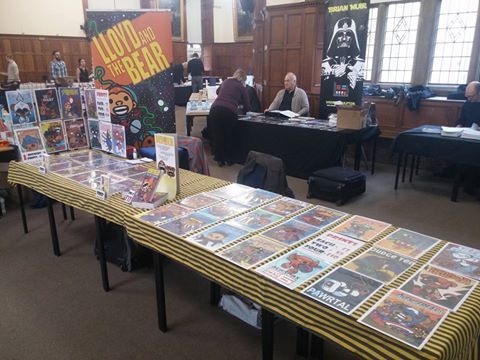 On other news, issue #8 of Lloyd and the Bear will be available on Comixology this Wednesday! More details on that soon!
Bear hugs!