News! Updates! Interviews!
on
February 24, 2016
at
8:12 am
Okay, so it's been a busy few days!
Firstly we were interviewed by Cosplay City Magazine which was so cool! Do please check it out and share with friends if you like it! (Also, to answer a question never asked – if I was to do Cosplay I would totally be Tenzin from The Legend of Korra)
Secondly, we can unfortunately only make it on the Saturday to OxCon 2016 on the 5th of March. Annoyingly there's rail works on the Sunday and getting back to London is going to be mighty difficult with all my bags. Humph. But hey, Saturday! Really looking forward to that!!!
Finally, we've updated one of our prints! What do you think of our Beardevil print?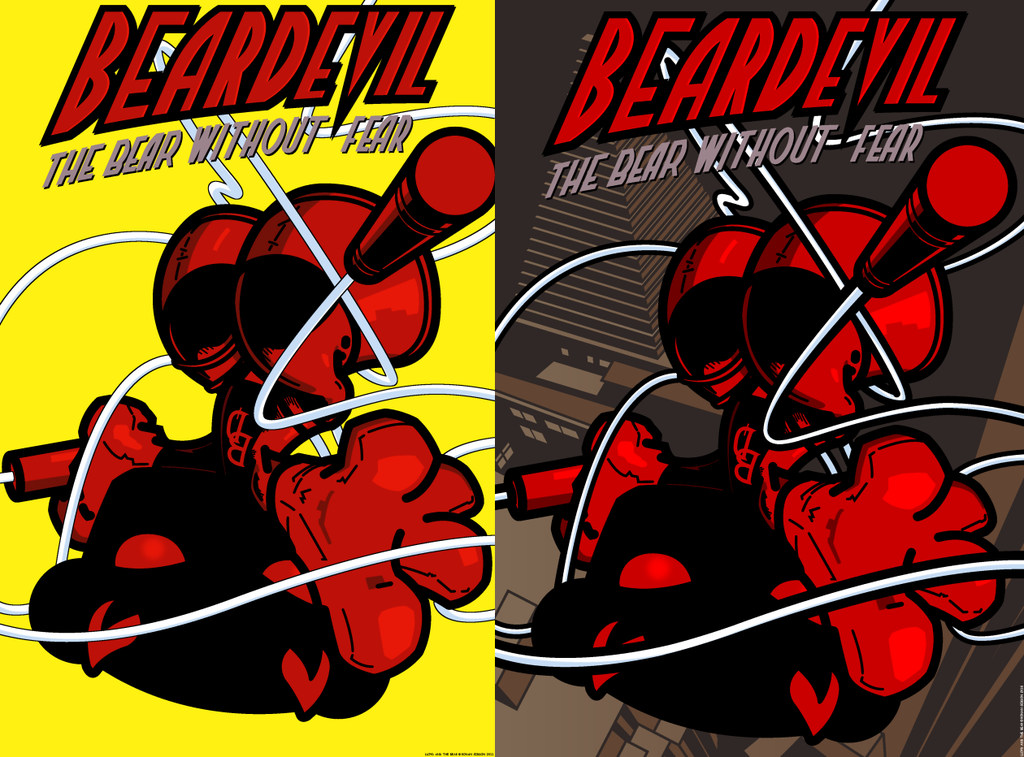 This'll be on sale at OxCon! Hope you like it!
More soon! Bear hugs!