It's my Birthday and I've added summat to our Kickstarter!
on
October 17, 2015
at
8:20 am
Okay, so I've been keeping quiet about this one for a bit but we've gone and added a new reward tier to our Kickstarter!
We've not a pack of two cards we're giving away with a Christmas and a Birthday card (see the link now? Do ya? Do ya? Do ya?) which you can send to your loved one or best mate – and hey, it's not like you can find these in your local card shop so they're well unique!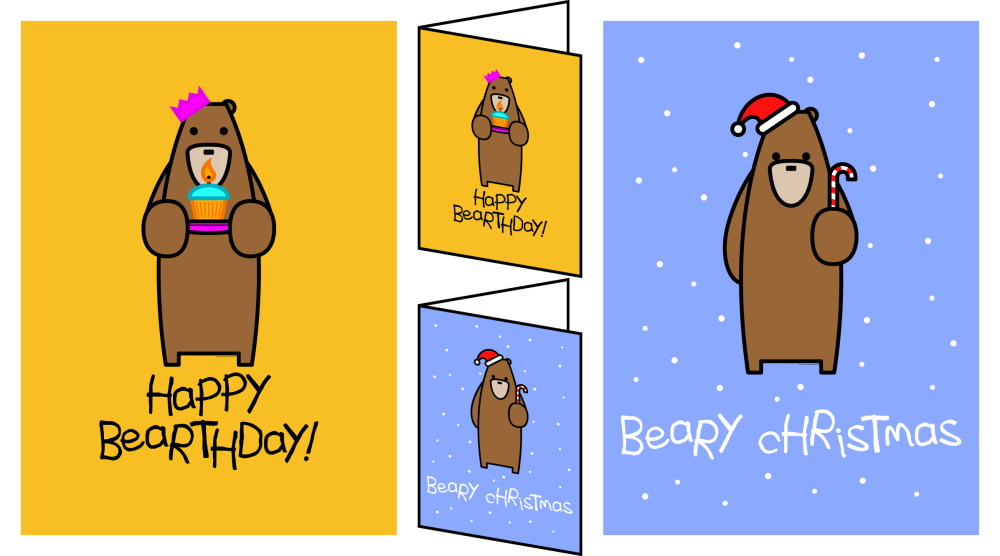 Hope you like them!
Bear hugs!