It's back! Back from the……….. past?
on
September 25, 2015
at
5:43 am
From time to time I'll stop restocking some of our prints as I feel they've run their course and I want to make room for something new. One of these was our Back to the Future parody prints – although I had every intention of bringing it back at a later date.
So yeah, in October this year we've MCM London and it's also (almost kinda but not really) the same date as when Marty McFly went in to the future! So our discontinued Back to the Future print is back (and ever so slightly updated – I seriously can't help myself!)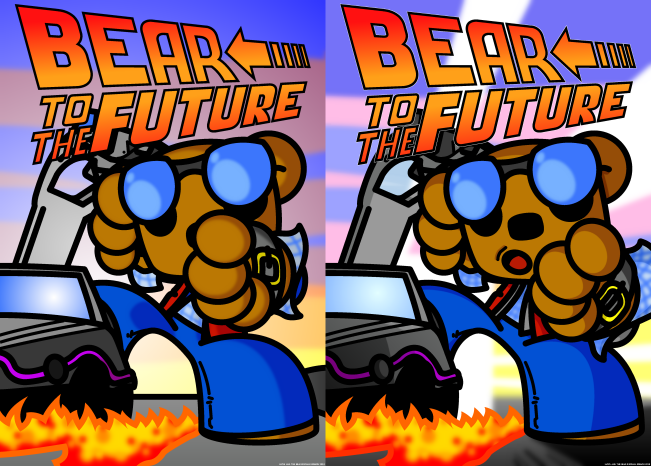 What do you think?
Me? I think I need to go and watch the Back to the Future movies again! <3 Don't forget we're at Northampton this weekend! If you're in the area please do drop by! Details are on our conventions page! Bear hugs!