Going out on a limb with this one!
on
August 12, 2015
at
4:14 pm
A workmate gave me the idea (which, as with our ongoing competition means he gets a free copy) of the pun for this print. Now, I'm going to be honest and admit that I've never seen the show. No dislike against it (as I really haven't seen it) but just never got around to it! I'm telling you, most of my day is spent doing artwork (and I'm not complaining!)
But yeah, I couldn't help but give this show a go as I loved the pun so much!
So yeah, here's Dragonbear Z!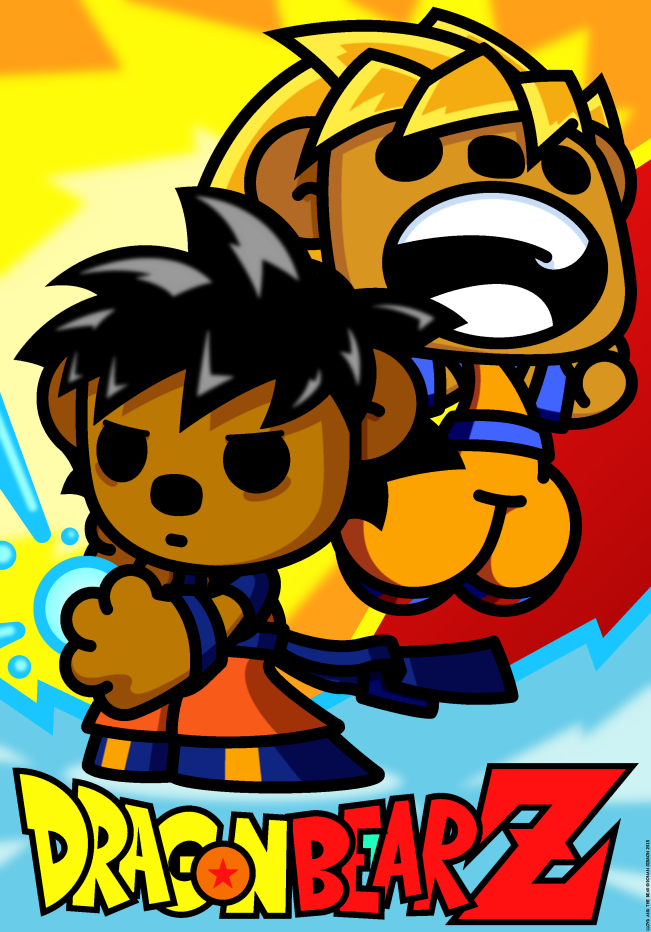 I had to do some research on this one and although I don't think it's a part of the show I couldn't help but have it that when Goku goes Super Saiyan that his pose matches that of Super Sonic.
Hey, I lovvvvvvvvved playing the Sonic the Hedgehog games back in the day (it's all about the artwork now! Well, that and eating pasta!)
Let me know what you think of this print as it's our final one for the next couple of conventions (and hey, check out our conventions page with Demoncon coming up real soon – well excited about that one!)
More soon! Bear hugs!