We've done a new print!
on
April 28, 2015
at
11:43 am
So we've been away doing some other work of late but now we're back and getting ready for our next set of conventions and shows!
This Saturday at The Grinning Demon in Maidstone you'll see this new print on sale!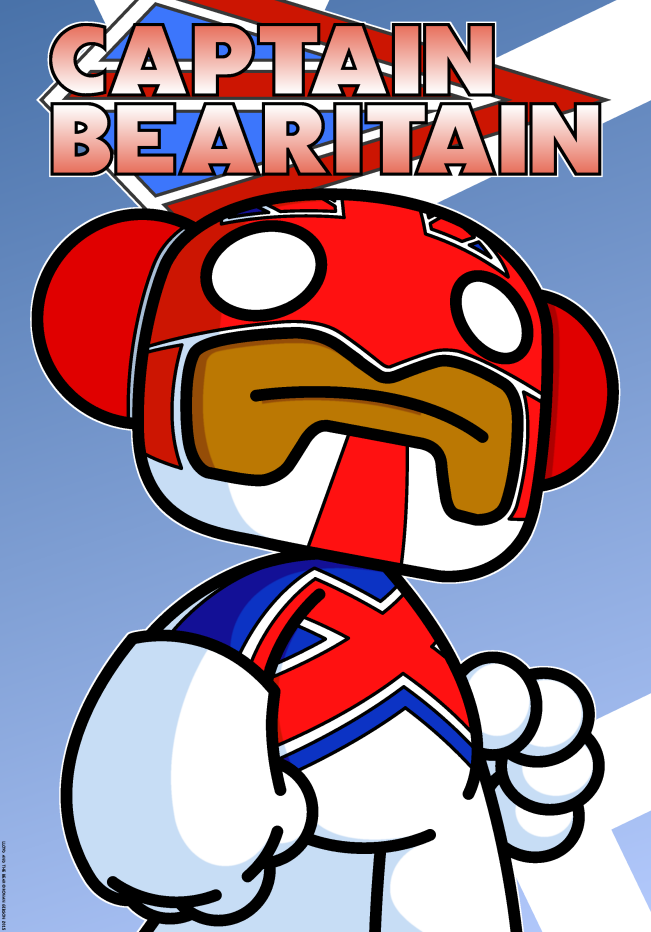 What do you think? This came from two fans who suggested doing an Excalibear print (from the Marvel comic not of the swipey sword stories) but I really wasn't able to fit the entire cast of the page so yeah, Captain Bearitain!
Man, I really loved Alan Davis' work on this book.
More prints very, very soon! Bear hugs!