New prints – Day 2
on
March 3, 2015
at
1:10 pm
Second day of our new prints and today we've gone with a game (I believe…. I mean seriously, I'm doing artwork all the time!) and it's also a suggestion from one of our fans!
Today we've got Pawrtal!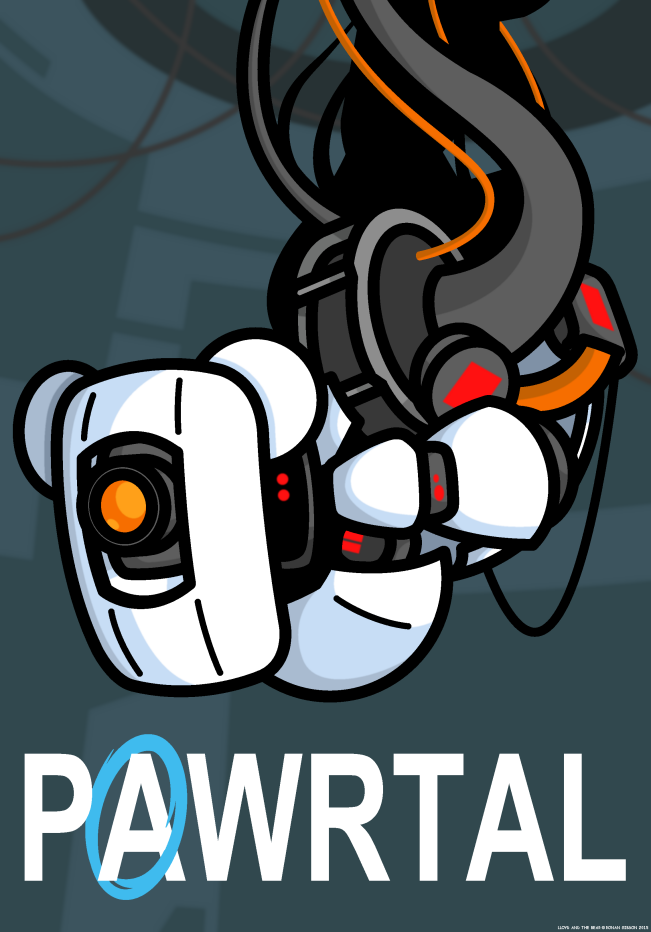 Okay, I admit, although I don't have much time for games I have repeatedly listened to the closing credits with Glados singing (it is Glados, right?). That's cool.
More tomorrow! Bear hugs!