A week of new prints!
on
March 2, 2015
at
12:56 pm
Hey there, we've been real busy with getting some new prints together and finally we can show you what we've been up to!
Each day this week (okay, Monday to Friday) we'll be posting a new print and then at the weekend we've got a competition for you!
The first print we've got for you has been a long time coming but I'm so happy to have finally got it done! It's….. Docbear Doom!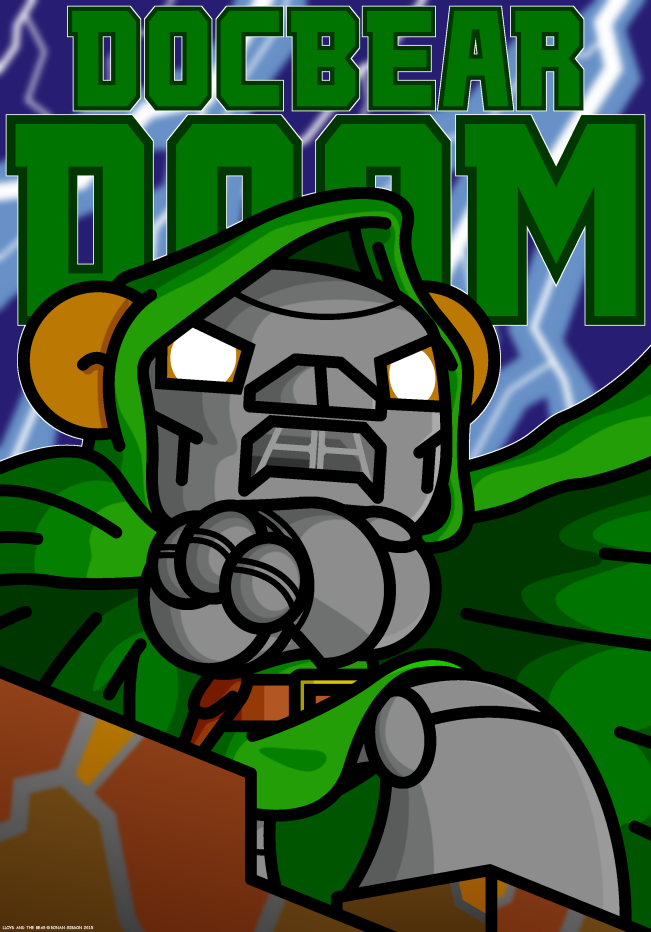 Eek!
Excuse my whimper though, what do you guys think? Keep coming back each day for more print previews!
Bear hugs!