A new year and a new print! Okay, kinda…..
on
January 13, 2015
at
6:22 am
By the end of 2014 we'd managed to sell out of a number of our prints which gave us a chance to look back over what we'd done and make a few changes here and there.
This isn't to say that there was any problems with the old prints but I just couldn't help but switch things up a bit (I'm like that you see….).
Today we've got the original and updated version of Beary Quinn!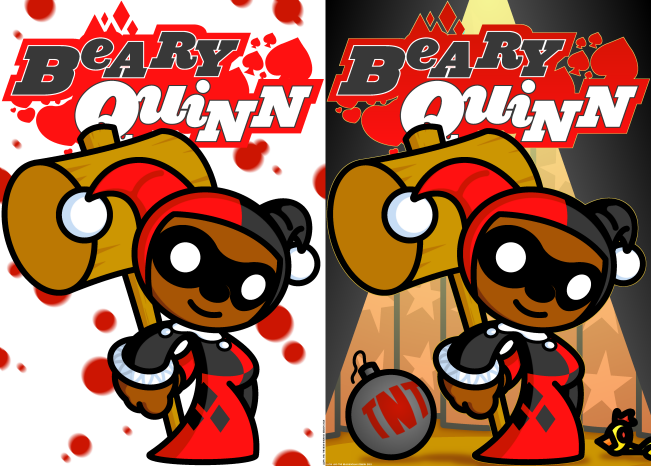 What do you think?
Come back soon for more updated prints and also this weekend we'll have our convention dates for 2015 put up! Really looking forward to attending some cons again!
Bear hugs!