A look back at 2014
on
December 31, 2014
at
10:32 am
For us 2014 was definitely the year of the convention with trying out a whole new load of places in places like Leicester and Nottingham (but also sadly missing a few such as MCM Glasgow or one of the Demoncon events in Maidstone)
The one thing that I will really remember for this year was our no show at LFCC. We'd been looking forward to giving this another try only to have our table cancelled! But hey, we made the news over at Bleeding Cool!
That weekend I was inspired to do something with my time and so went out across London with Bear and took loads of photos. This was then posted to Twitter and I have to admit that despite it being a crazy tiring weekend it was amazing fun! Below are two collages showing what we got up to. If you want to check out where the individual shots were taken you'll need to jump on to Twitter and search for #lfcc2014gota (LFCC 2014 Gave Our Table Away)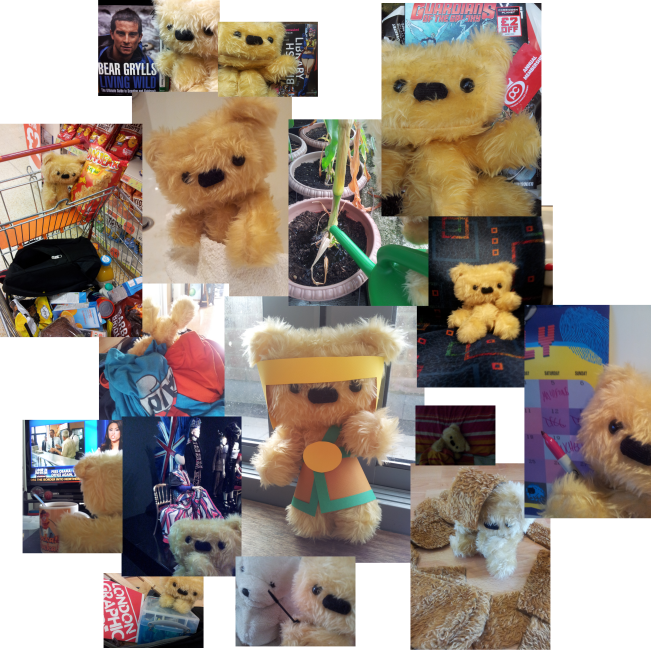 It was quite the weekend with chores, sight seeing, going to a gig, a fashion exhibit, cosplay and a whole load more!
We've also met some really lovely people this year from fellow exhibitors to fans (both new and old) of Lloyd and the Bear. Added, we're also back on target with getting our books on sale at Comixology and also got a whole new line of prints done (with many more on the way for 2015).
I'm currently putting a list together for conventions we're attending in 2015 with a few places already booked in and that'll be up early in January.
The website is also due an update so check back soon for that too!
All the best for 2015! Bear hugs!