Before and after
on
August 13, 2014
at
5:45 am
So I have a 'things to do' list (which I will show you soon) and one of the things is updating the books for Comixology.
At the moment the first two issues are available on the app but no more and this is because they wished me to update the Comic Sans used (why do people hate Comic Sans so much?) with a more comic font. Funnily enough I got told this just after having started work on issue #13 where I was using the new font!
So yes, at the moment I'm going through the first four books (and depending on time further ones) to update them and it made me think back to when I first started working on Lloyd and the Bear many, many years ago.
Below is the scanned hand drawn opening page from issue 1 (which I've had to pixel up to get it dark enough so you can actually see anything!) alongside the page that you'll see in the book now.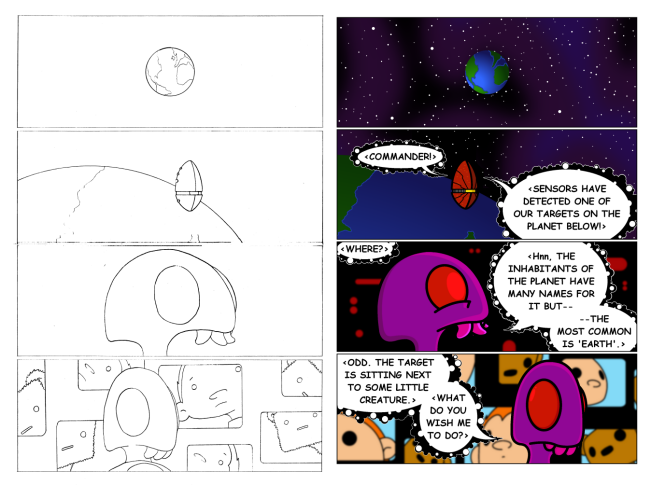 Bit different uh?
Right, back to work for me! More soon!
Bear hugs!