New prints!
on
May 5, 2014
at
4:36 pm
So as I mentioned the other week I've a new series of prints that will be available at forth coming conventions!
Each day this week I plan to post a new one here and today I give you Asgrrrd! I've been asked quite a few times to do a Loki picture but I just couldn't work out how to get the bear pun in it but yeah, Asgrrrd and with it Thor and Loki!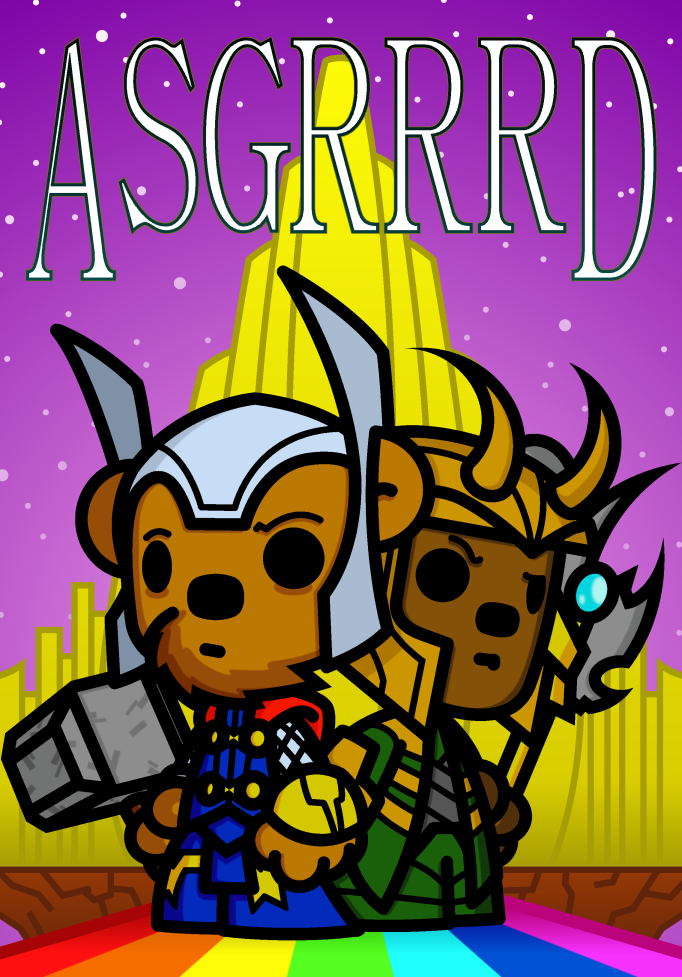 So what do you think? Feel free to drop me a line and let me know and come back tomorrow to check out another print!
Bear hugs!