New prints for this quarter!
on
February 2, 2014
at
4:28 pm
I had hoped to have the first of these two prints on show for you last Sunday and then the following one yesterday but unfortunately I've been a bit under the weather this last week so there's been a delay. Sorry!
These are the second and third new prints that I'll be bringing with me to conventions this year (with one more print that I'm keeping under wraps for the moment – I've a good excuse, honest!)
First of all we have our penultimate comic related print with The Avengebears!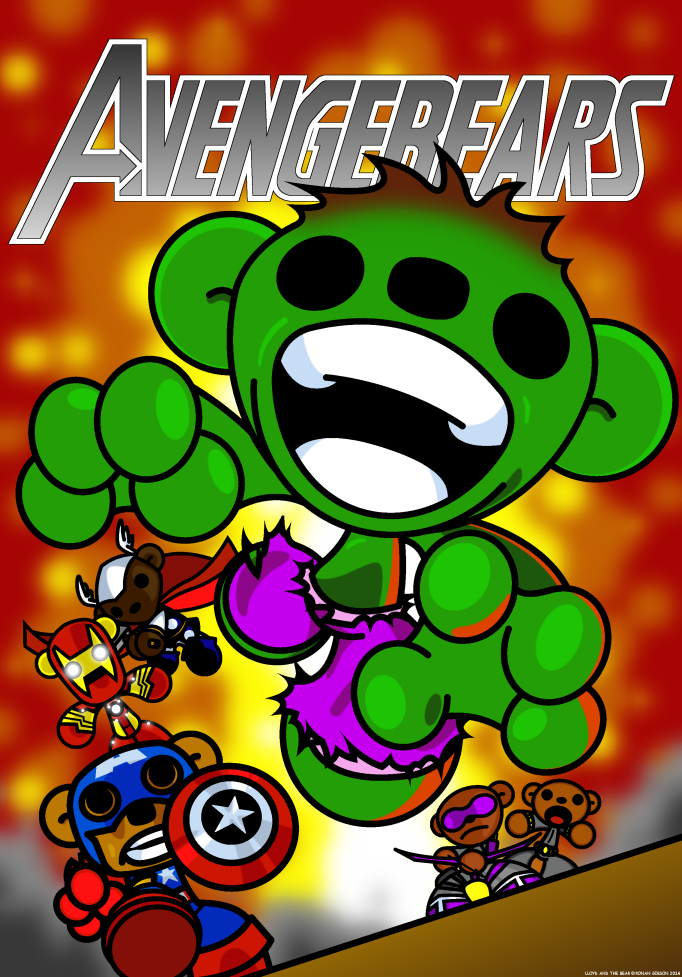 I've been wanting to do this for some time and had originally planned to go with the first issue of the Avengers Assemble book but then decided that I wanted to focus on characters that haven't been parodied yet so instead went with issue #2! (Oh, and yes, the final comic related print is the one that I'm keeping quiet about just now although I will tell you that it's a character that I've previously sketched at a convention – anyone want to take a guess? Don't forget that I've posted all the previous sketches on here so feel free to flick back and have a look!
The next print is the start of my next (long) list of parodies and will be focusing on movies and TV and we begin with the rather dark choice of Knitwear on Elm Street!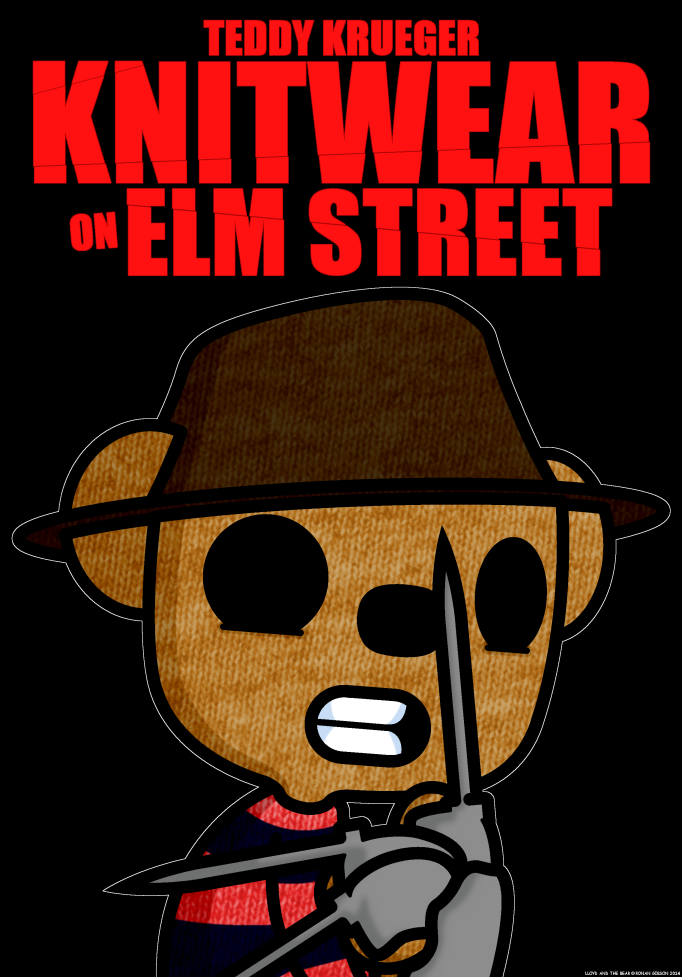 That's as dark as it'll get! Honest!
Although I've got a whole list of print ideas coming up I can't help but ask if there is a movie or TV show that you would like seeing bear-ised? If so let me know!
I'll be back soon with some other work I did recently for a friends book! Woo!
Bear hugs!