Ch-ch-ch-CHANGES!
on
January 11, 2014
at
7:35 pm
I told you in my last post that I had some big plans and this is the start of it!
Yes, without warning I've gone and changed the website! Not only the layout and the books available (I'll come back to that in a later post – don't hate me) but most importantly (in my opinion) the Lloyd and the Bear logo!
Now, not only has the logo changed but future issues are going to have a bit different look to boot! What do I mean, well you may well know that I'm a real stickler for continuity and ensuring everything ties together so I give you……………………… A NEW LLOYD AND THE BEAR SHORT STORY!!!!!!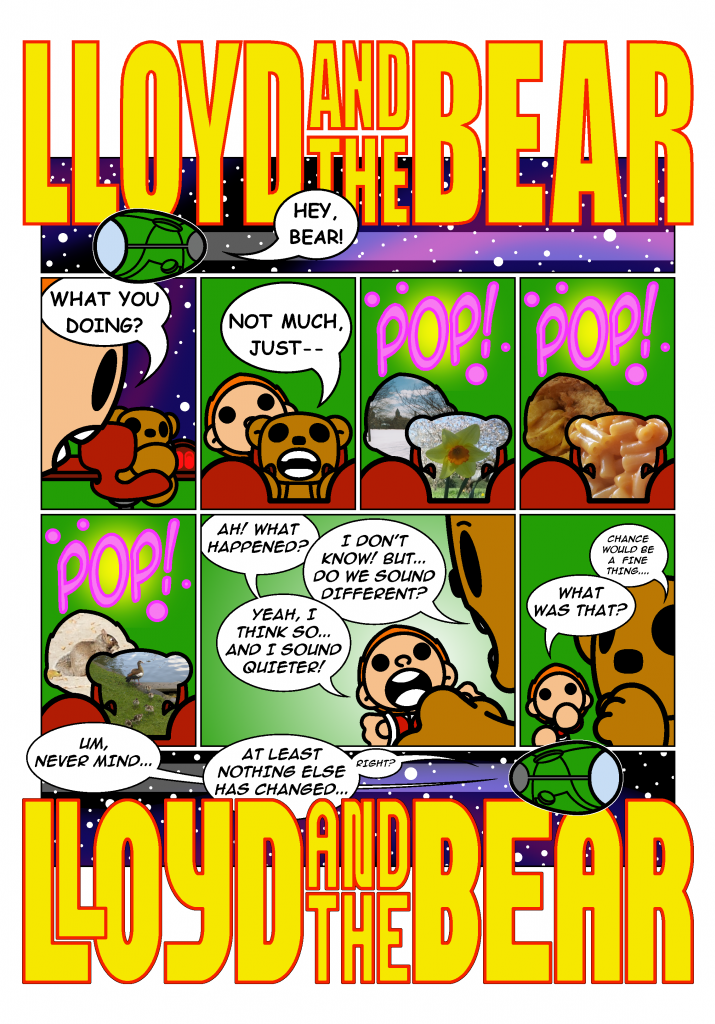 So, yeah…….
I will explain everything in future posts as well as tell you about some other big news that's happening but in the meantime I hope you not only like the new site but also enjoy the short story!
As an added bonus, If you can work out what is being shown in the scenes where Lloyd and Bear keep changing (and I mean tell me what city/area the photo was taken and what foods are in the picture) I'll give a prize to who gets the most right!
More very, very, VERY soon and I hope you all are having a great 2014 so far!!!!!
Bear hugs!