It's December already?!?
on
December 7, 2013
at
8:34 am
Okay, so I haven't posted in a wee bit have I? Sorry about that but I've been so busy working on issue #12 that I've not had a moment to do anything else!
Remember how the last issue ended with the entire gang mysteriously disappearing? Where are they? Well, you'll have to wait a bit yet to find the answer but here's the opening page!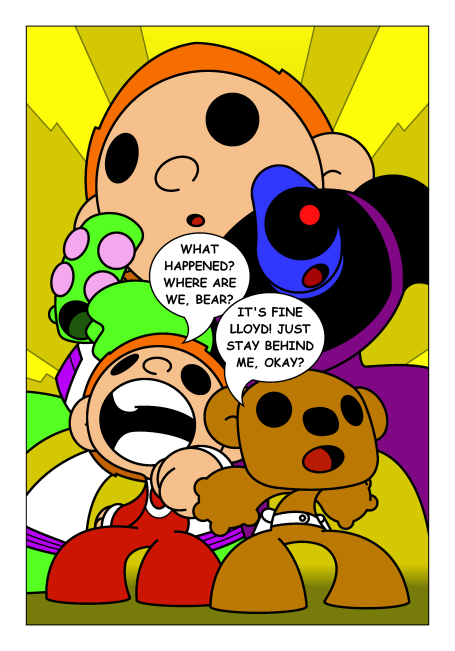 More soon! Bear hugs!