It's my Birthday!
on
October 17, 2013
at
10:18 am
And amongst the gifts I got was the gift of Copyright Infringement! Awwwww!
Below is a canvas (not done by me) of a bear'd over Banksy piece (The girl with the balloon)
What do you think?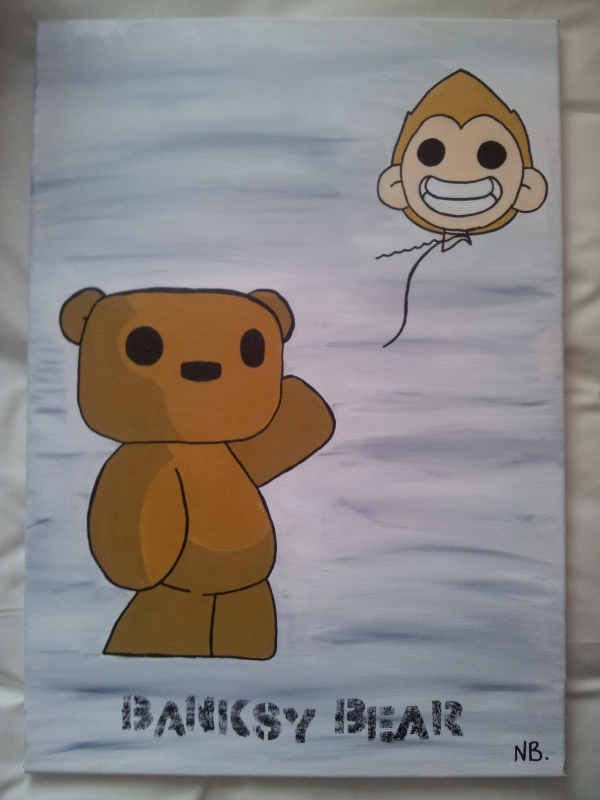 More tomorrow with convention dates and locations! Bear hugs!