Additional commentary (um, whoops)!
on
October 11, 2013
at
5:06 am
Okay, so I made a slight mistake with issue #11……
You see, as I put the commentary together I did think there was something wrong with the reference to the ship that Lom and Cloyd were in. Back when I was putting the issue together I was flipping back through issue #2 to ensure I got the right reference (big red circular ship) and stupidly went for the wrong one!
It wasn't until I was going through issue #2 on my ComiXology App (click the link to the left to go to their site!!!) that I realised my mistake! So yeah, it wasn't a big thing but something that I wanted fixing. And now I have.
Anyways, I figured it would be good to show you the original reference that I had in mind…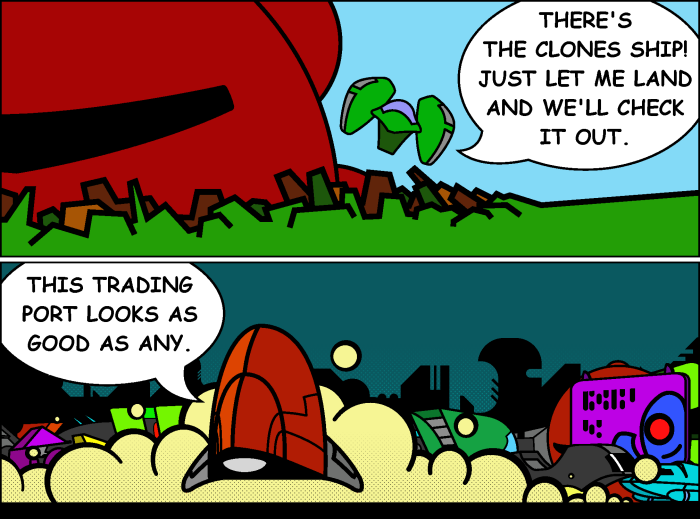 Whoops.
On a bright note, at least I own up to my mistakes! Yes?
More soon! Bear hugs!