Four sketches and a signature!
on
May 31, 2013
at
6:49 am
So London MCM Expo was ace and best of all I got to do some commissions! I've added the pictures below as well as a shot of an odd request for a signature……. hmm.
First of all a picture of Teen Wolf from the TV Series (I actually knew there was a TV series as well as the movies so I'm quite happy that I'm not so old that I'm all unawares of current happenings)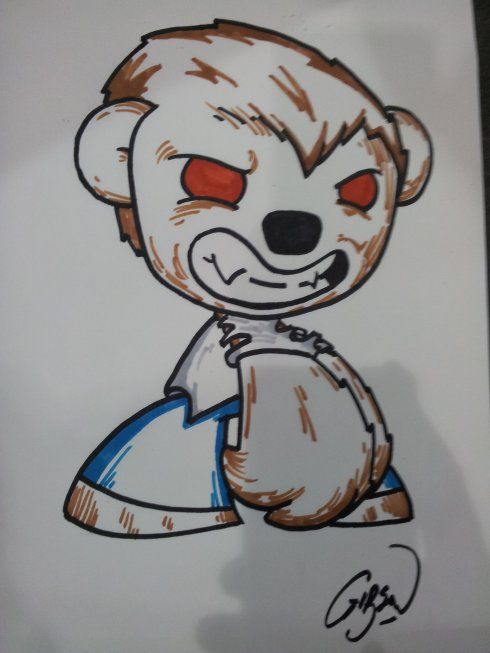 Now see, I do think it does look more like Teen Wolf from the movie but then I am drawing a bear so it's going to be furry anyways isn't it?
Next up, Aquaman! I'm really looking forward to putting him in my next print , Justbear League! Aquaman is cool. No, really.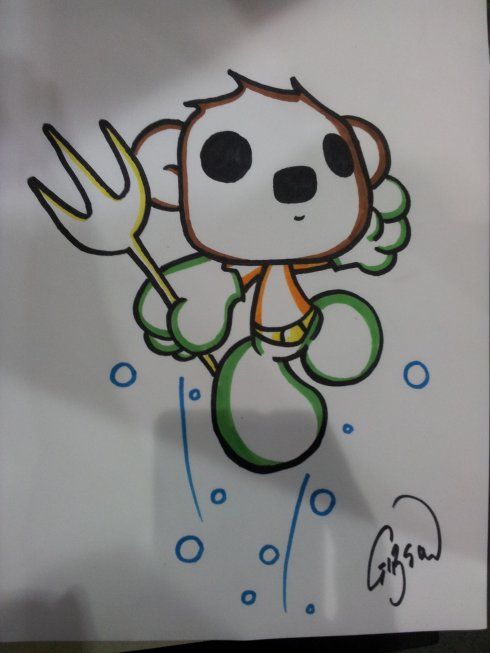 I also got to do another stressful comic book cover! Best of all it was with one of my all time favourite characters Rocket Raccoon! (In no ways was inspiration given by the two people walking around the convention dressed as Groot and Rocket Raccoon – I hope you saw them if you were there! They were so cool!!!)
And then we had the Ninja Turtles (okay, one of them at least) plus I got to fit in a bear pun!
This also sparked off a 'who's your favourite' conversation. Mine is Michelangelo if you're wondering……
Finally, I got a few odd requests for signatures. First was to sign a metre (yard?) stick and then the box of an Assassins Creed figure…..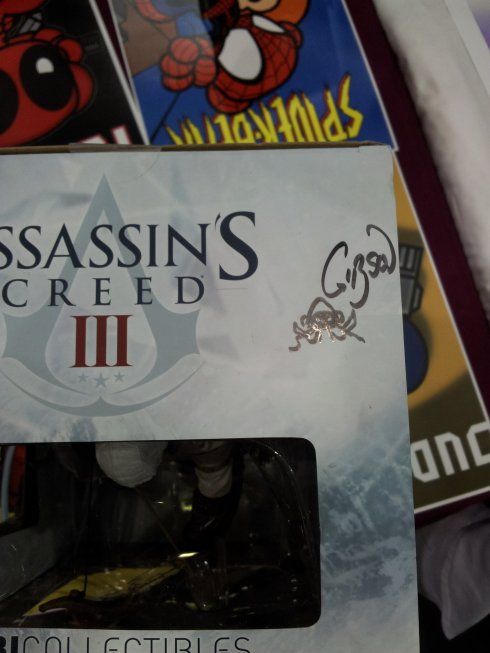 I did a little sketch of Bear as an assassin but you'll need to look hard to see it through the glare. Humph.
So yeah, what an amazing weekend!!! More soon!
Bear hugs!