Books!
on
May 2, 2013
at
6:22 am
I've mentioned before how we've been asked if we would ever do collected editions of Lloyd and the Bear. When I first printed LatB it was as a black & white collected edition of the first four issues and then after that I started selling the single issues but in full colour. Well now I've gone back and collected not only the first four issues but also the following four and all in colour! Whoop!
Here's a photo of the old book along with the two new volumes!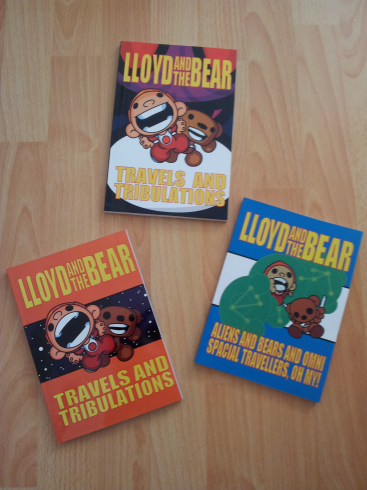 The second book has a bit of a wordy title doesn't it?
More soon! Bear hugs!