Recycling!
on
May 1, 2013
at
5:21 am
As much as I love my Transformbear prints I can't help but keep looking at the centre of the Autobear picture and focus on Bumblebear (yes, I even named him as I was putting the print together).
I really love how he came out and so I've gone and taken him from the group shot and put him on a t-shirt. What do you think?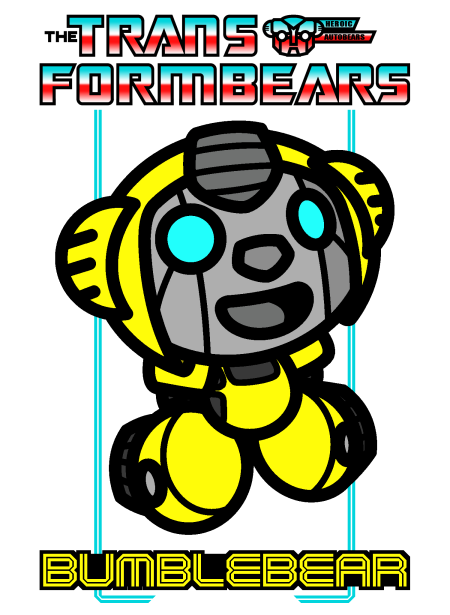 I figure I need to get working on a Grimbear t-shirt……
More soon! Bear hugs!