Star Paws!
on
January 27, 2013
at
1:24 pm
For AGES I have been trying to work out how to do my own spin on a Star Wars film and then one night it came to me, Star Paws! But then which film would work? For me it has to be my favourite film, Jedi and so Star Paws Return of the Teddy was born!
Check it out!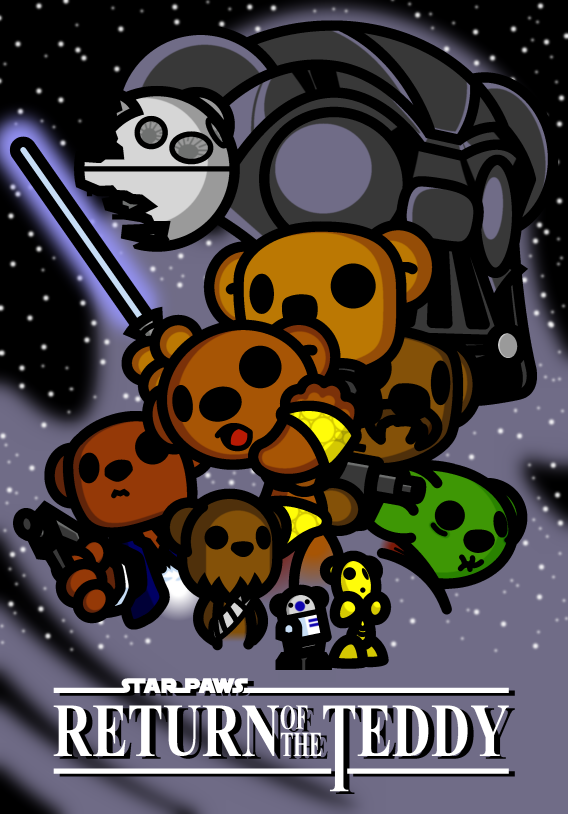 I've still got two prints to do before LSCC so come back soon to see what they are!
More soon! Bear hugs!