Another swipe at Woolbearine
on
September 30, 2012
at
3:03 pm
After having posted the Wolverine picture the other day I realised that I wasn't quite happy with it and ended up going and doing a completely new picture. The thing is I then went back and had another go at the original!
What do you think?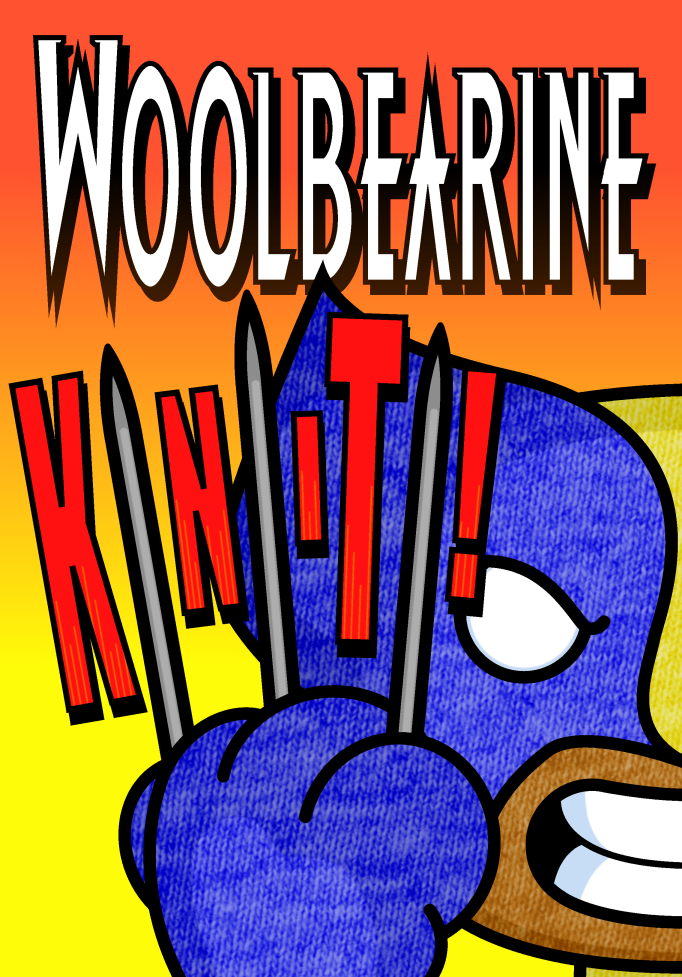 Yeah, I was rather proud of that 'knit' comment I had made and wanted to use the sound effect…..
This now marks the end of my run of Marvel Comic covers although I've got plenty of other print ideas starting with a DC character that I keep getting asked to do! More about that soon!
Bear hugs!