Busy!
on
August 17, 2012
at
6:37 am
Sorry for the lack of any updates but I've been right busy lately.
First of all I've been doing a wee LatB linked project with the genius that is Nich Angell whose work you can check out here. I can't tell you much about it but it's something he's got planned for Leeds' Thought Bubble in November. Here's my contribution though!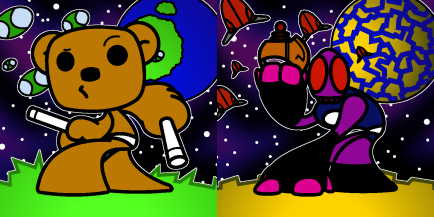 On other news I've also got a t-shirt printed for my side line project Bubblebear. This is my first step towards setting up a shop selling LatB (and Bubblebear) products. What do you think?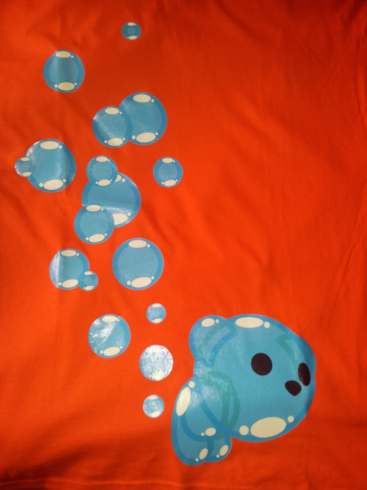 I have to point out that the t-shirt is lying out flat in the picture! It's not some weird lumpy odd shaped model that I got to wear it! (I don't know why, but I felt the need to explain that….)
Finally, I've been working on issue #7 of LatB! Yay! Thirteen pages are fully written and placed out and I've now started to draw. Here's' the initial sketch for the opening page!
Usually I printed out the panels and speech balloons for the page itself but for some reason I totally forgot to print this page out so used some sketch paper instead.
So, see, I'm getting things done now! I've thankfully got a weeks holiday coming up as well so will be hard at work to get Issue #7 finished on time! So yeah, y'know, busy! Yay!
More soon! Bear hugs!