Post LFCC
on
July 9, 2012
at
12:25 pm
Oh man are we tired after this weekend but what a great weekend it was with meeting so many cool and fun people and having a good old natter!
And as per usual, Bear got himself in trouble (what's he like???)
Firstly he had a face off with Hercules….
And then with Adam Baldwin of of the likes of Firefly and Chuck!!!!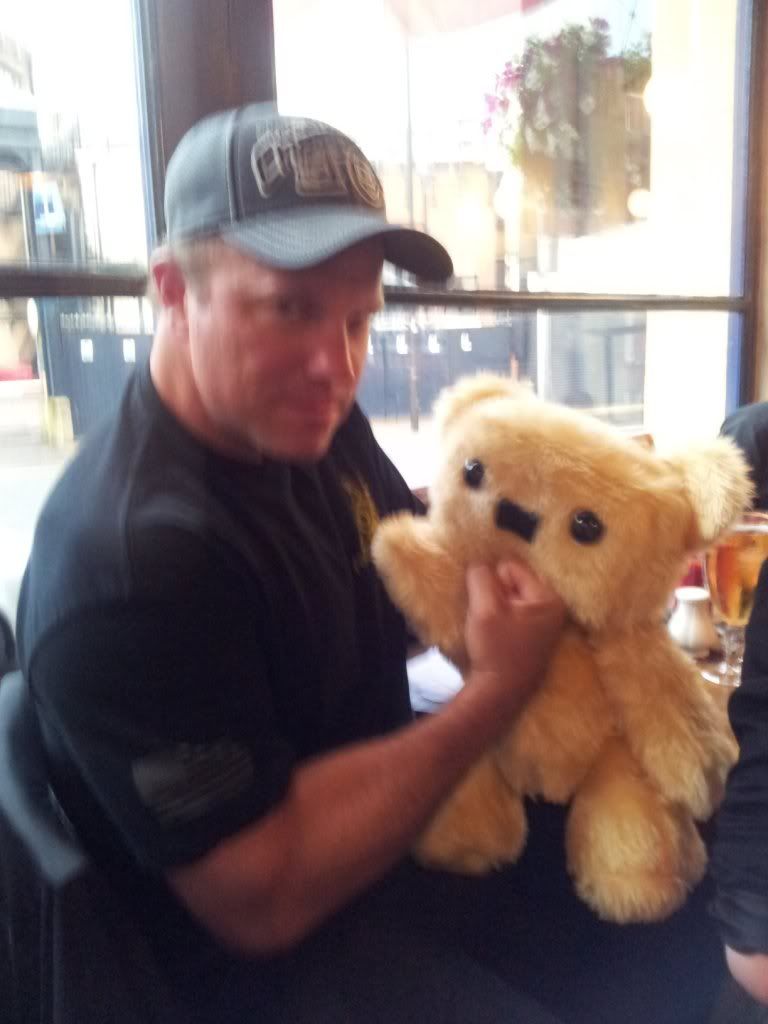 Apologies for the fuzzyness of the second picture – I think my camera was wanting to focus on Bear (but then it is his website!!!!).
As a side note, why does everyone want to fight with Bear??? Sigh.
Anyways, if you're new to the site then welcome and please feel free to have a look around! There's free comics to read and much more and if you like what you see why not click on the Contact Us link and tell us what you think!
Also, if you have Facebook why not click on the Become a Fan link or click Like in the Facebook box! That way you can follow all our updates (which won't be that often so don't worry that you'll get inundated with news) and learn of any big LatB stuff that is going on!
More soon! Bear hugs!