Do you like the Lloyd and the Bear parodies we do? Would you like a personal one for yourself or a loved one? Or hey, maybe a digital print of a comic character or someone from a film? Just get in touch at lloydandthebear@gmail.com with your requests and we can post the commission to you or bring to an upcoming convention (please see Conventions 2016 for details!)
One print will cost £20 and will include one character of your choosing (no logo) and will include a letter of assurance that we won't sell the image to others. Yes, that commission is all yours!
If you require multiple characters please check with us for a price quote.
And hey, we do sketches too when we're at the conventions!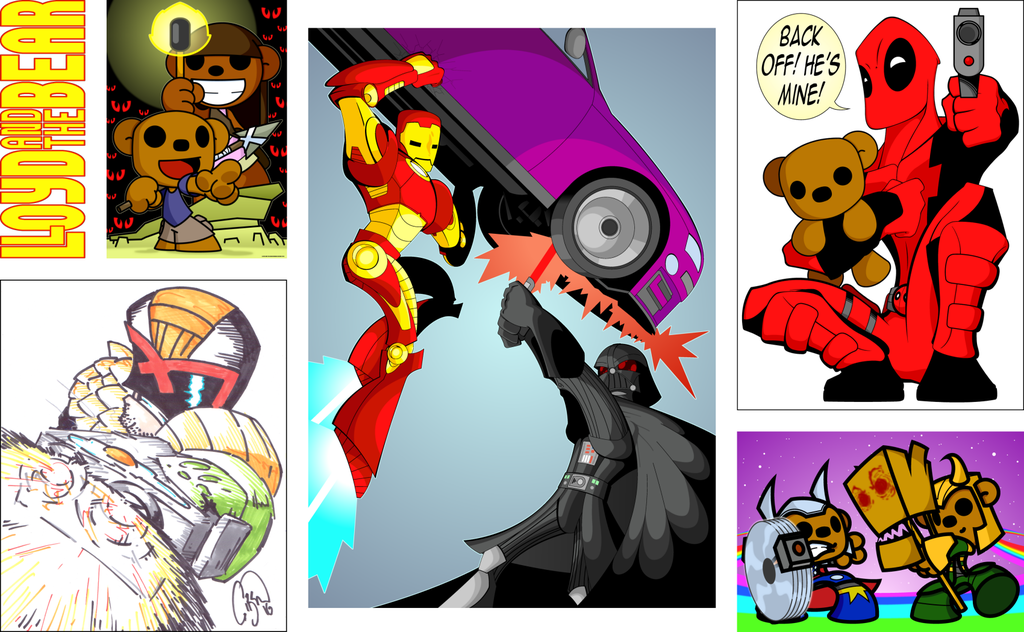 If you want a drawing just visit us at our table and let us know! Sketch commissions start from £5 for LatB requests and £8 for other pieces.